JPMorgan Chase & Co.: The Next Big Driver for JPM Stock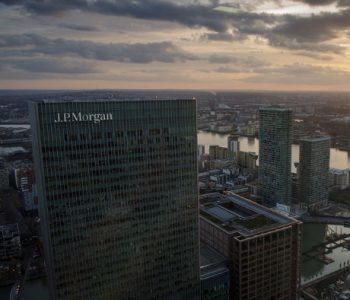 JPM Stock Should Not Be Ignored by Investors
 JPMorgan Chase & Co. (NYSE:JPM) is the largest banking and financial services company in the U.S. So when it comes investing in JPM stock, it should not be ignored by income and growth investors.
Shares of JPM stock are currently trading at an all-time high, so you may be wondering why, then, it's worth considering.  Let me explain what will be a key contributor to the bottom line for JPM stock, and what could continue to make new all-time highs.
The Next Growth Driver
One of the most important factors on a balance sheet is the interest rates. Currently, JPMorgan's interest rates are 0.25% to 0.50%, which is near the historic lows. There is really no more downside for rates and they can only move higher.
Since 2008, interest rates have not seen a rate higher than one percent. Even though there is a huge benefit for JPM stock with higher interest rates, the company does not have the ability to change the U.S. Federal Reserve's interest rate.
It does, however, have control of its own business operations. And this is why shares of JPM stock are trading at all-time highs. And since interest rates will gradually increase over time, JPMorgan knows what metric to keep tabs on: the net interest margins. Net interest margins are the difference between an interest rate on a loan that is lent out and one that is earned via savings account investments. The net interest margin for JPM stock is 2.41%.(Source: "Net Interest Margin," BankRegData.com, last accessed December 1, 2016.)
Over time, as interest rates increase, so will the net interest margin, which is reflected in the balance sheet. The company is actively working towards the time when rates have increased, as shown in the third-quarter numbers. According to the released data, the average loan balance was up a record five percent year-over-year. In addition, average saving balances are up eight percent. (Source: "Financial Results," JPMorgan Chase & Co., October 14, 2016.)
Yes, the shares are trading at all-time highs, but based on the company's fundamentals, the stock is not expensive. The price-to-earnings (P/E) ratio is cheap compared to the S&P 500, a broad-based index, which has a P/E ratio of approximately half that of JPM stock's 13.83. JPMorgan is also trading at an 18% discount compared to the industry average.
Dividends
Having obtained a record share price, management has been working hard to continue to grow the bottom line of JPMorgan's balance sheet while sharing the profits with shareholders.
Currently, shares of JPM stock are trading at $80.17 and offering a current yield of 2.39%. The shares pay an annual dividend of $1.92.
The dividend is reviewed on an annual basis in May and is a dividend growth stock. Over the past five years, it has also seen an increase. And with a payout ratio of 32%, there is plenty of room to grow.
Final Thoughts on JPM stock
JPMorgan is in a rare place right now since the shares are trading at all-time highs and the evaluation is cheap. This is rare because typically, shares that are trading at all-time highs have really high evaluations.
The company is looking at every aspect of the business, as shown by the focus towards the next growth driver and improving net interest margins. This will benefit patient long-term income and growth investors.