JPMorgan Chase & Co: Here Is Why JPM Stock Is Going Crazy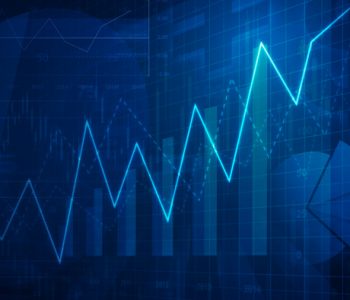 What is Behind JPM Stock Performance?
JPMorgan Chase & Co. (NYSE:JPM) reported today that shares of JPM stock are trading higher. JPMorgan easily topped profit and revenue forecasts, as net income came in at $6.3 billion, or $1.58 per share. The consensus among analysis was $1.39 per share. And since February 11, 2016, shares of JPM stock are up 26%.
"We delivered strong results this quarter with each of our businesses performing well," said JP Morgan's chairman and chief executive officer, Jamie Dimon. "We had record net income in Commercial Banking and record loan balances in Asset Management."
Net revenue was $25.5 billion, which rose eight percent. This was helped by the uncertainly in some markets, such as that created by Brexit. A primarily driver for this was loan growth which was $11.9 billion, up six percent.(Source: "JPMorgan Chase Reports Third-Quarter 2016 Net Income Of $6.3 Billion, Or $1.58 Per Share; 13% Return On Tangible Common Equity," October 14, 2016.)
With rates sitting at historic lows, the Asset Management division will become more profitable for the bank. Currently, the U.S. Federal Reserve has a benchmark rate of 0.25%–0.50%, with a 25% increase to this benchmark rate back in December 2015. It is expected that the Fed will raise rates as the economy continues to improve. As this comes closer to reality, it wouldn't be surprising to see larger net income numbers from this division.
JPM Stock in a Class of Its Own
When it comes to U.S.' "megabanks," JPMorgan is the leader. The organization holds $2.051 trillion in assets, with is 20% more than the $1.69 million held by second-place Bank of America Corp (NYSE:BAC) and almost five times more assets than fifth-ranked U.S. Bancorp (NYSE:USB).  (Source: "Large Commercial Banks," Board of Governors of the Federal Reserve System, last accessed October 14, 2016.)
Thanks to this type of scale, it has lead to cost cutting across the bank, with expenses down six percent. The cost savings mean more money for shareholders. 
Focus on Rewarding JPM Stockholders
Since the financial crisis in 2008, banks have been under scrutiny to strengthen their balance sheets. While JPMorgan's management has done what they had to do in order to make the bank leaner, JPM stockholders were not forgotten. The bank currently pays $1.92 per share, which is the highest payout per share in the company's history.
At the current price of $68.71, the yield is 2.83%. JPM stock has also seen an astonishing 920% dividend growth since 2010. There has also been $3.8 billion returned to shareholders via repurchases and dividends. (Source: JPMorgan Chase & Co, October 14, 2016, op cit.)