JPMorgan Chase & Co.: Should Dividend Growth Consider JPM Stock?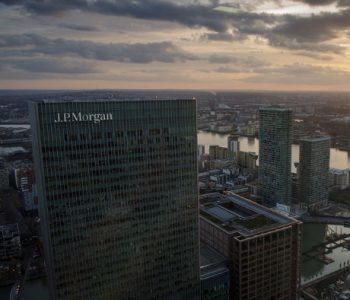 JPM Stock Continues to Reward Shareholders
JPMorgan Chase & Co. (NYSE:JPM) stock could be a great choice for dividend growth investors.
Dividend growth investors are always looking for shareholder-friendly companies with a track record of providing evidence of this. Taking a peek into the past actions of the company's administration could provide some clues to determine if one is.
When determining if JPM stock meets this criteria, a few important aspects must be considered.
First would be the payout ratio, which is the amount of earnings paid via dividend. Based on the most recent quarterly earnings, JPM stock came in with earnings per share of $1.71, meaning a dividend payment of $0.48 per share. This would represent a modest payout ratio of approximately 28%. This is one indication that there is flexibility to increase the dividend without harming the company financially. (Source: "JPMorgan Chase Reports Fourth-Quarter 2016 Net Income Of $6.7 Billion, Or $1.71 Per Share," JPMorgan Chase & Co., January 13, 2017.)
Also consider the past dividends when researching a company. If the payment has been growing, there is a greater probability of further increases.
Since 2010, JPMorgan's dividend has seen growth of 860%, rising every year—it's reviewed on an annual basis in March. A growth of this level indicates the possibility of additional hikes eventually.
JPM stock pays a current dividend yield of 2.22%, based on its $86.35 trading price.
JPMorgan has also engaged in buying back shares. In June 2016, the board of directors approved a $10.6-billion share repurchase program. This program is expected to be completed in late June of this year. And, based on past actions once more, more buybacks once the current program finishes are possible. (Source: "JPMorgan Chase Plans $10.6 Billion Capital Repurchase Program," JPMorgan Chase & Co., June 29, 2016.)
Such a move provides support to the stock price because there is continued purchasing of the shares throughout the year. It also serves as evidence of the company's belief that the shares are undervalued and that there is future growth on the horizon.
Valuation
Prior to investing, it's wise to see how the stock is trading based on its valuation and a comparison to the overall index. This will give insight regarding if an investment is being overpaid for or not.
For this, you use the price-to-earnings (P/E) ratio. This ratio gives investors information on how much is being paid for an investment based on the earnings from the company. When the ratio is trading at a lower valuation when compared to the index, it means it is trading at a discount.
And right now, JPMorgan is dirt cheap. JPM stock it is trading at a P/E ratio of $14.01 times, far below the overall index's ratio of 25.80 times. Future earnings growth could possibly expand this ratio.
Final Thoughts on JPM stock
JPMorgan is using multiple methods to reward its shareholder base. And based on its past reward history, this is a trend that's likely to continue.
Another reason to consider owning JPM stock is because of the 2.22% dividend yield, which is higher than the interest rate that is earned on a savings or money market investment. And if the dividend continues to increase, so will the yield on the cost of the investment.