JPMorgan Chase & Co.: 3 Reasons to Be Bullish on JPM Stock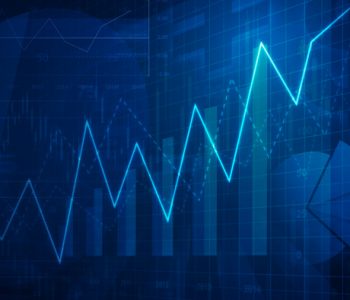 Upside for JPM Stock?
JPMorgan Chase & Co. (NYSE:JPM) stock is one that potentially shouldn't be ignored by investors. JPM stock is up 30% over the past year, leaving investors wondering if there is a possibility of more upside ahead.
Let me explain three reasons why I am bullish on JPM stock.   
Higher Profit Margins
One of the most important numbers for JPMorgan stock is the interest rate. Currently, rates are sitting at historic lows of 0.25% to 0.50%, with nowhere to go but up.
This is a favorable environment for JPM stock because when interest rates do increase, a larger profit margin impacting the bottom line will be possible, if not likely. Within the bank, this will affect the net interest margins.
Net interest margins are the difference in interest rates that are offered on different products by the bank. To explain further, the difference between the profit the bank makes from customers' interest and the amount provided to those borrowing from the institution.
An interest rate increase will affect net interest margins right away, as money that is lent out is done so at a variable rate. Therefore, customers would end up paying more for the loan.
For savers, there is not that much of a change because a savings account does not increase at the same rate as a loan would.
Future Growth Driver
For interest rates to increase, there must be present growth and confidence in the future of the economy. One big believer in growing the economy is the current president-elect Donald Trump. Come January he will officially be residing in the White House.
During the campaign he was a big believer of growing the economy. His belief was to grow the entire economy and see growth from sectors that have not seen growth in years. This would include the manufacturing and agricultural sector.
For JPMorgan this is a huge benefit because products such as loans would be needed by companies in order to grow the business. This will transform into other products as well such as saving or investments products needed as well by the businesses.
With more demand for JPMorgan products and services shareholders would be rewarded. However, currently, management has rewarded their shareholders over the past few years. 
Dividends and Share Repurchases
Shares of JPM stock currently trade at $85.12 and offer a dividend yield of 2.26%. The dividend is paid on a quarterly basis in the amount of $0.48. Since 2011, the dividend payment, which is reviewed every March, has nearly doubled.
There are opportunities to increase the dividend because approximately a third of the earnings are paid out in the form of the dividend annually. Also, with interest rates and future growth for the company, further profit can be generated.
Share buybacks have also been used to reward shareholders. In June, the board of directors approved a $10.6-billion share repurchase program, which is expected to be completed within one year. This results in shareholders owning a larger percentage of the company since fewer shares are available. (Source: "JPMorgan Chase Plans $10.6 billion Capital Repurchase Program," JPMorgan Chase & Co., June 29, 2016.)
Final Thoughts on JPM Stock
JPM stock is a dividend growth stock that has proven beneficial for patient long-term investors. The evidence is the share price performance and the money returned via the dividend.
JPM stock is one of my favorite financial companies. With future growth ahead, investors should consider JPM stock as an investment.