Is BAC Stock Worth an Investment?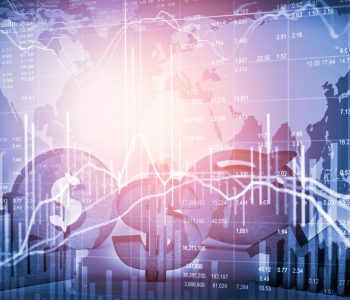 Income Investors Should Take a Hard Look at BAC Stock 
Bank of America Corp (NYSE:BAC) stock is one that I believe investors should not ignore.
By investing in BAC stock, you will gain exposure to the heavily regulated financial industry, as well as the ways that Bank of America operates, its means of rewarding shareholders, and its margins.
Normally, when the government intervenes, it is viewed as a negative by shareholders. That's because it means management cannot operate the business as they desire, which restricts how shareholders are treated and rewarded. At the end of the day, the company will be not be working in a free market and profits could be capped as a result.
However, BAC stock is actually benefiting from government intervention. The entity in question is the U.S. Federal Reserve, which authorizes Bank of America using capital for share repurchases and paying a higher dividend.
Typically, the board of directors simply approves a dividend payment and then it is out. With Bank of America, however, the Fed has to grant permission first, though to this day all requests have been approved.
Now let's a look at how shareholders have been rewarded and if the trend can continue.
Shareholders Being Rewarded
Over the past five years, the dividend has increased 650%. The rise can be attributed to the increase in revenue and earnings, leading to a surplus in cash flow used to reward shareholders.
Even though the dividend has seen a huge increase, it is not harming the financial situation in any way. Just take a look at the payout ratio of 16%, which would translate into $0.16 being paid out as a dividend from every $1.00 of earnings. This alone indicated flexibility to increase the dividend in the future. And since June is normally when Bank of America announces a dividend increase, we could hear about the next one within the next few weeks.
Another possibility, given the very modest payout in place, is investors receiving a special dividend. These are onetime payouts that are paid alongside and do not affect the regular dividend. These add greatly to the total investment overall, but they, too, require permission from the Federal Reserve. If a special dividend occurs it would likely be because the balance sheet supports it.
The dividend is not the only way investors have turned a profit, as there have also been multiple share buybacks; note that these need the Fed's okay as well. The current program, for $5.0 billion, is expected to be completed at the end of June, with a high chance of a new one taking its place. (Source: " Bank of America to Increase Quarterly Common Stock Dividend by 50 Percent to $0.075 per Share; Authorizes $5 Billion Common Stock Repurchase Plan," Bank of America Corp, June 29, 2016.)
Shares being repurchased is a bullish indicator. It implies that management believes that the shares are trading at a cheap valuation and that they have upside ahead. It also indicates that the share price is supported by buybacks.
Final Thoughts on BAC Stock
BAC stock is currently yielding 1.33%. While this may not seem that high, if this trend continues, then the average yield will go up according to the purchase price. This, over the long term, would generate a greater return based on the income received from the dividend. There is no reason for the Federal Reserve to prevent a dividend hike, given the financial statements indicate it's feasible.
The stock price should go higher with time as well, given the share buybacks. Also, the dividend increasing means income investors that ignored Bank of America Corp due to the its current low dividend yield might now want to become interested and bid up the share price.