Iron Mountain Inc: Is IRM Stock a Safe High-Dividend Stock?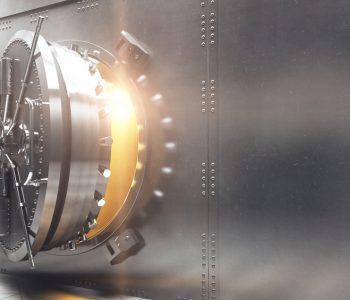 A High-Dividend Stock in a Unique Global Business
Iron Mountain Inc (NYSE:IRM) stock is a high-dividend stock that continues to reward income investors. This company is not super-exciting like a technology company, but when it comes to the bottom line and paying shareholders, IRM stock delivers. 
The name "Iron Mountain" may not ring a bell, but its customers speak for themselves, including government agencies and businesses across many industries, such as the largest banks in the world, the NBA's Los Angeles Lakers, and airplane manufacturer Boeing Co (NYSE: BA). The company has 1,400 facilities worldwide, accounting for more than 85-million square feet, and the necessary scale to leverage having a global business.
Iron Mountain provides customers with record and management storage, secure shredding, and health information management. It should be noted that the information Iron Mountain has access to is very sensitive, such as health records and social security numbers. There is not a huge swing in earnings because no customer accounts for more than one percent of revenue. (Source: "Earnings Commentary and Supplemental Information," Iron Mountain Inc, last accessed October 26, 2016.)
Rewarding Shareholders
Over the past six years, Iron Mountain's dividend has seen an increase. The payout ratio for IRM stock is 89%, thanks to the steady nature of the business. This high-dividend stock has seen the dividend increase 776%. The current payout for IRM stock is $0.485, or 5.78%, per share, based on a price of $33.57. Long-term shareholders were rewarded with special dividends of $2.62 in 2014 and $4.06 in 2012.
Iron Mountain's 26-year growth rate is 16.5%, which is unheard of. This also included growth during the most recent financial crisis in 2008. (Source: Ibid.)
Iron Mountain Inc is the largest company in the global protecting and managing information business, with a market cap of $9.2 billion. With a strong balance sheet and share price performance, the company purchased competitor Recall Holdings Ltd. The purchase is expected create cost-saving synergies and generate greater top- and bottom-line growth. (Source: "Iron Mountain and Recall Enter into Scheme Implementation Deed," Iron Mountain Inc, June 8, 2015.)
Final Word on IRM Stock
Finding a high-dividend stock is difficult because there is a possibility of the dividend being cut in the future. The key things to look at are future earnings and whether they are sustainable. IRM stock is not only a high-dividend stock, but also one that continues to increase and pay out special dividends. I think IRM stock will continue to grind higher as the cost savings from the recent acquisition come into fruition.