Investors Shouldn't Ignore This 6.6% High Dividend Yielding Stock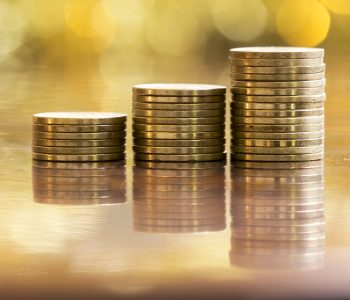 IRM Stock is a Top High-Dividend-Paying Stock
With a high-dividend stock the number one concern is the dividend payment being cut or eliminated. This is a valid concern, because a dividend payment is not mandatory by any means.
There are a few methods to determine if a dividend payment is safe. The stock that will be used as an example–and a good one worth considering–will be Iron Mount REIT (NYSE:IRM) stock.
This is the real estate investment trust (REIT) of Iron Mountain Incorporated an provides storage, management, and protection for both physical and digital documents. The business has approximately 1,400 facilities around the world, including North America, South America, Asia, and Africa. The services are provided to companies in the financial, legal, healthcare, and entertainment spaces. Iron Mountain also works closely with government entities from around the world to secure important confidential information. But more importantly for investors, IRM stock pays out a high dividend yield of 6.6%.
The reason why IRM is classified as a high-yield stock is because it is returning a greater portion of income than the benchmark metric S&P 500 Index. The S&P is currently returning 2.2%, based solely on the average dividend payment.
But is IRM stock safe? Let's find out.
Is the 6.6% Dividend Safe?
To determine if a dividend is safe, the best source of info is the history of the dividend payment. Why? Because if the company has not cut its dividend in the past, it is more unlikely to occur in the future. In the case of IRM stock, the dividend has never been cut, showing both safety and financial discipline.
The dividend the payment per share also gives more insight into the company. For instance, if a dividend is growing, it means that the business has even less of a chance of cutting the dividend. And if it did cut its dividend, it would be to preserve as much capital as possible to keep the business growing and manage all the daily expenses. A company that grows its dividend is able to do so because its revenue is steady and growing; Iron Mountain's dividend has more than doubled over the past five years.
It is also important to see if shareholders have been rewarded in any other way. In the case of Iron Mountain, the answer is "yes," through a stock dividend–rather than a cash dividend, more stocks are rewarded instead. This has occurred a few times in the company's history, most recently in 2014 for 7.23% in additional shares. Since fractional shares are not possible, the 0.23% would be changed to cash.
Business Strategy
Previously, the management team was solely focused on growing the business through acquisitions. In recent years, however there has been a change to focus towards growth not only through buying other companies, but organically as well.
The focus is increasing revenue in the developed markets such as North America and in Europe. This would increase through improved sales and marketing to new and existing customers. When the opportunity does arise there will be small tuck-in acquisitions that would be made.
A great example of a recent acquisition is Recall Holdings. This purchase stands to strengthen Iron Mountain's presence around the world and open up new markets that it did not have exposure to previously. In addition, it should reduce the cost of running the business where there is overlap. In time, this will reflect in the financial statements and should help increase the dividend and lead to share price appreciation. (Source: "Iron Mountain Completes Acquisition of Recall,." Iron Mount REIT, May 2, 2016.)
Since IRM stock is a global company, the focus is also on developing markets such as South America and Asia. The primary goal in these markets is to become the leader in storing and maintaining documents. This could be achieved through the previously mentioned acquisitions, which would likely be the quickest way to build out a network and gain market share.
Another example of a recent acquisition is Document Storage Services LLC, which provides Iron Mountain with exposure to the Middle East. This is a developing market, meaning growth from this area is higher than the other, already developed markets. (Source: "Iron Mountain Enters Middle East with Purchase of Controlling Interest in Endless Document Storage Services LLC," Iron Mount REIT, January 5, 2017.)
Final Thoughts About IRM Stock
Iron Mount REIT is a very unique company with a presence around the world that could serve as a great opportunity to earn a high, growing dividend yield. It can continue to grow with the recent acquisitions and the focus on working more with existing customers. There could also be more acquisitions used to enhance the business in countries with higher growth rates.
Management is focused on growing the business while still rewarding shareholders. This only means more benefits to the bottom line through dividend income and share price appreciation.