Why Investors Should Not Ignore IBM Stock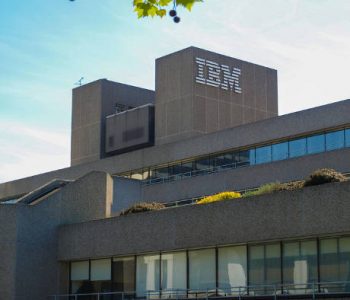 Take a Hard Look at IBM Stock
International Business Machines Corp. (NYSE:IBM) stock is a unique technology company that has a history of more than 100 years. Needless to say, the company has seen a lot of change occur in the technology segment of the market, and has adapted to each change well.
Technology companies are considered high-growth companies which see many revisions to their business model. For these businesses, retaining earnings is preferred if a large investment is required for a new business venture.
These types of companies tend to satisfy the need for growth-oriented investors, as income investors tend to stay away from these investment opportunities. This is why it is quite difficult to find a tech company that appeases both growth and income investors. Well IBM stock does, which is why it's such a unique investment opportunity.
Growth from the Business
When it comes to competition for IBM, it would be in the same conversation as Amazon.com, Inc. (NASDAQ:AMZN) and Alphabet Inc (NASDAQ:GOOGL), these two would only satisfy growth investors. The reason IBM competes directly with these companies is because they all have a business that assists customers with their cloud computing needs.
The future of technology storage, IBM's cloud computing division saw growth of more than 35% in revenue, according to the latest quarterly earnings. Part of the strategic imperatives portion of the business, the cloud will be a focus going forward, accounting for more than 40% of annual revenue. (Source: "IBM Reports 2016 Fourth-Quarter and Full-Year Results," International Business Machines Corp., January 19, 2017.)
For shareholders, the strategic imperative division of the business is the future growth driver that matters. This is where a hands-on approach by management is required, with a focus on the divisions that should take priority. More specifically, this would be divisions that have the highest growth and represent a larger profit margin. This strategy is beneficial because it means resources are being used more efficiently.
Areas that are not seeing the same growth or a negative return could be sold off to make the company leaner overall. This will be a growth story for the present and for years to come.
Shareholders Cashing In

IBM stock has been paying a dividend for more than a hundred years. Over this century, there have been many increases in the dividend, with the company having had 17 straight hikes at this time. The dividend is reviewed every April.
The dividend growth over this period is 1,067%, and it can continue to go higher thanks to management's financial discipline. For proof, just look at IBM's payout ratio—a conservative 40%. The double-digit growth also serves as evidence.
Share buybacks have also been used to reward shareholders. Late last year, the board of directors approved a $3.0-billion share repurchase program. Buybacks will mean that shareholders end up owning a larger piece of the company, thanks to there being fewer total shares. (Source: "IBM Board Approves Quarterly Cash Dividend; Authorizes $3 Billion for Stock Repurchase," International Business Machines Corp., October 25, 2016.)
IBM stock has a dividend yield of 3.15% and a current trading price of $177.78.
Final Thoughts on IBM Stock
IBM stock gives investors growth along with providing a regular dividend payment for income investors. This is why IBM is such a unique technology company.
Income investors should take a hard look at considering owning IBM stock because the dividend is growing and the yield is higher that offered by the S&P 500 index.