Insiders Swarming Over Macy's Inc's 7% Dividend Stock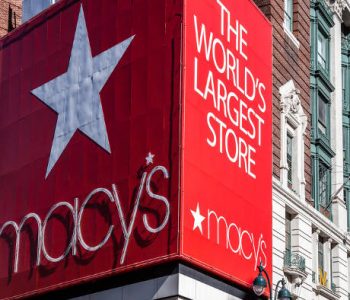 This "Hated" Dividend Stock Yields 7%
Over the past few weeks, insiders have quietly bought shares in one of the most hated dividend stocks around, Macy's Inc (NYSE:M).
Last month, shares of the department store giant plunged after management warned of shrinking profit margins. The company plans to shut down dozens of stores as it copes with slower consumer spending and the unstoppable rise of Amazon.com, Inc. (NASDAQ:AMZN). (Source: "Macy's plunges to a 6-year low after warning that its profit margins are shrinking," Business Insider, June 6, 2017.)
Yet, despite the dour outlook, insiders have quietly backed up the truck. Last week, Chief Executive Officer Jeff Gennette bought 13,000 shares of Macy's stock. On the open market, his average purchase came to $22.95 each. (Source: "Statement Of Changes In Beneficial Ownership," U.S. Securities and Exchange Commission, June 14, 2017.)
And he's not the only one. Days later, a Macy's director accumulated a big chunk of stock. According to the "Form 4" Securities and Exchange Commission (SEC) filing, William Lenehan bought nearly 4,000 shares. (Source: "Statement Of Changes In Beneficial Ownership," U.S. Securities and Exchange Commission, June 16, 2017.)
Investors should take note of a couple things.
First, insider buying represents a big vote of confidence. Management always says good things about their company, but talk is cheap. By going out and buying shares, executives have put their money where their mouth is.
Insiders might sell shares for all sorts of reasons. Maybe they need cash for a trip to Milan or a down payment on their new yacht. A big purchase of shares, though, usually only means one thing: they think the stock will go up.
Second, the market may have overreacted to management's profit warning. Most of the problems last quarter came from bad weather (not Amazon), which resulted in inventory backups and unplanned markdowns. These problems, however, should get worked through by the end of the year.
In the meantime, Macy's stock looks like a bargain. Right now, "Mr. Market" has valued the entire company (debt and equity) at only $12.0 billion. Essentially, you get a valuable real estate portfolio with a retail business thrown in for free.
And, while the company's retail operations struggle, it's hardly a write-off. Macy's brick-and-mortar business remains profitable, spinning off billions in cash flow each year. Closing less-profitable outlets will continue to boost the bottom line.
Macy's eventually needs to shift to a hybrid model, combining online and retail stores. It's hard to tell exactly when online growth will make up for the decline in brick-and-mortar revenue. E-commerce sales, though, have grown at a double-digit clip over the past few quarters, suggesting that management has gained traction here.
Also Read:
5 High-Dividend Stocks Insiders Are Buying
3 Companies That Could Start to Pay Dividends in 2018
Looking forward, I wouldn't be surprised to see Macy's get taken over. Someone could buy the business, finance the entire deal with debt, and pay off the loan with internal profits. Alternatively, management might choose to go private, thereby avoiding Wall Street's quarter-to-quarter mentality.
Either way, shareholders could make a windfall. In the meantime, stock owners receive a seven percent yield backed up by ample cash flow. With insiders swarming over this dividend stock, investors should take a second look at Macy's stock.