Why Income Investors Should Consider UPS Stock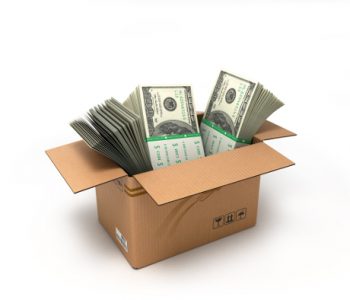 UPS Stock Benefits Income Investors
United Parcel Service, Inc. (NYSE:UPS) stock should not be ignored by income investors.
An important aspect of a stock is the consistency of its dividend. Determining that consistency requires a look at the company history, specifically its continued dividend payments and payout growth.
But while the past is a great indication of how the future could look, there are still no guarantees. This is why it is best to take a deeper look into the company and not only rely on the history of its dividend.
As an income investor, the payout ratio is perhaps the most important metric and should be researched before making an investment in a dividend-paying stock. The percentage of earnings that are given to investors in the form of the dividend, a payout ratio is close to or above 100% means that the earnings that are being generated are not covering the dividend payout. Instead, the company is either using debt or issuing more shares.
UPS stock's current payout ratio is 54%, meaning the dividend payment is being sustained by the earnings. This is what income investors want from a dividend-paying company.
Another important thing to consider is the business' financial statements. The place to take a look at is the revenue that has been generated year after year; revenue is expected to be steady and growing over time. When looking into the revenue that has been generated by UPS it has been going higher as time has passed.
One reason for this is because UPS stock operates in what's known as an oligopoly. This is a type of environment in which only a few companies compete against each other. Due to this, each of those companies own a larger percentage of market share. Oligopolies are great news for investors, because it is unlikely to see new entries that will take market share from UPS.
Returning Money Back to Shareholders
The dividend that shareholders receive is $0.78 per share. The dividend, reviewed every February, has seen an increase in 14 of the past 16 years. At this time, UPS stock is trading at $110.10 and offering a dividend yield of 2.83%.
UPS has also made use of a share repurchase program. The benefit of buying back shares is that a larger piece of the company is now owned by shareholders due to the reduced number of outstanding shares. And as a result of these buybacks, the remaining shares hold greater worth.
Another benefit of a share repurchase program is that as shares continue to be purchased by the company, support is added to the share price. And when there is a down day for the market, management can take advantage of the lower price and purchase more shares.
Final Thoughts on UPS Stock
As patient income investors, UPS stock should be considered one to own, based on the consistent and growing dividend. Another reason would be because of the share repurchase program, which benefits shareholders over the long term. These actions make clear that UPS is a shareholder-friendly company.
As a patient income investor, the desire would be to buy and hold UPS stock if it was purchased. Revenue is expected to grow over time, and with UPS stock operating in an oligopoly environment, it's possible to see upward movement on the share price.