3 Monthly Dividend Stocks Yielding up to 13.4%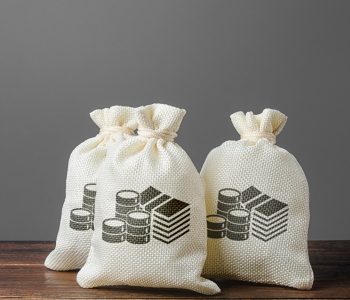 Image by Envato/twenty20photos
These Monthly Dividend Stocks Make Great Income Investments
It's a tough time to be looking for income investments.
The Federal Reserve has slashed interest rates to record lows. Traditional income investments like Treasury bills, bank accounts, and money market funds pay next to nothing.
Long-term government bonds don't even generate respectable yields. Right now, the payout on a 10-year U.S. government Treasury note is only 0.7%.
Investors venturing into the world of junk bonds won't do much better.
Thankfully, some income investments could provide an answer: monthly dividend stocks.
Right now, you can still find dozens of safe, high-quality companies with high upfront yields. With a little bit of digging, it's not uncommon to find some of these names with payouts in the neighborhood of 12%, 15%, and even 21%.
Moreover, these companies pay more frequently than traditional dividend stocks or fixed-income securities. That might not matter too much to ordinary investors. But for those of us who count on our portfolios to pay the bills, it can make it easier to manage cash flow.
So to help get you started, I've highlighted three of my favorite monthly dividend stocks below. To be clear, this list doesn't represent a series of buy recommendations. But it does serve as a great starting point if you're seeking out new income investments.
Mesa Royalty Trust
Mesa Royalty Trust (NYSE:MTR) represents the ultimate cash cow business. The partnership owns a collection of oil and natural gas wells across West Texas. But rather than plowing profits back into drilling operations, executives are content to milk existing assets and pay out all of the profits to shareholders.
This explains how the trust has managed to deliver such an above-average payout. Right now, units come with a trailing dividend yield of 13.4%. And I expect that payout will rise sharply in the coming weeks thanks to the recent rebound in energy prices.
To be clear, bigger-than-average payouts come with bigger-than-average risks. Mesa's oil wells, and by extension its distributions, will eventually run dry. Payouts also swing with changes in the energy market. But for investors who do their homework and understand the risks up front, royalty trusts like Mesa can be lucrative income investments.
Whitestone REIT 
Admittedly, the COVID-19 pandemic has not been kind to Whitestone REIT (NYSE:WSR).
Rolling shutdowns have forced millions of businesses to shut their doors in recent months. And with little in the way of cash coming in, property owners have seen a spike in missed or delayed payments.
This has triggered an investors exodus out of REITs like Whitestone.
Since the start of the COVID-19 pandemic, WSR shares have lost more than two-thirds of their value. And right now, the REIT comes with an upfront yield of almost seven percent.
I think this could be an opportunity, however, for savvy investors.
Even with the dip in cash flow, Whitestone still generates more than enough money to cover its distribution. And rental income has started to rebound as the economy reopens.
Gladstone Land Corp
Over the past decade, Gladstone Land Corp (NASDAQ:LAND) has quietly assembled a diversified portfolio of farmland across the United States. But, unlike some other farmland operators, management didn't opt for the most common crops like corn or wheat. Instead, Gladstone chose to specialize in specialty foods like pecans, strawberries, and peanuts.
This strategy has two big advantages for investors.
First, most obviously, food is a recession-resistant business, so Gladstone can always count on reliable rental income.
But more importantly, these specialty crops are less popular among institutional investors. This means that management can pay less for high-quality cropland and, by extension, earn higher returns over time.
This has created a lucrative income investment for shareholders.
Since mid-2016, this monthly dividend stock has produced a total return, including dividends, of 68%. And today, units pay an upfront yield of 3.3%.