Is Whitestone REIT's 7% Yield Safe?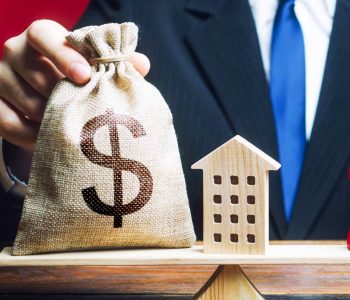 Can You Trust Whitestone REIT's 7% Payout?
Most large dividend yields are not very safe.
In fact, most of the high-yield stocks I review go straight into the wastebasket. They typically come with a swath of problems—falling sales, declining margins, high debt loads—that make them terrible investment prospects.
But today's stock should inspire confidence as far as its distribution is concerned: Whitestone REIT (NYSE:WSR).
The real estate investment trust (REIT) has assembled a lucrative portfolio of rental properties. And management has developed a respectable track record of rewarding their unitholders.
But can a seven-percent payout possibly be safe? Let's dive into the numbers.
Admittedly, the COVID-19 pandemic has hammered the retail industry…and landlords haven't escaped the carnage.
Rolling shutdowns have forced millions of businesses to close their doors. With little in the way of cash coming in, business owners don't have enough money to pay essential expenses like utilities and payroll. This has meant billions in missed or delayed rent payments to landlords.
Whitestone REIT ran into similar issues.
During the first quarter, executives managed to collect only 64% of rent owed by tenants. This resulted in a nearly 42% drop in net income during the reporting period—not exactly what we'd like to see as investors. (Source: "WHITESTONE REIT REPORTS FIRST QUARTER 2020 RESULTS & PROVIDES COVID-19 UPDATE," Whitestone REIT, May 7, 2020.)
But despite these challenges, Whitestone REIT continues to throw off ample cash flow.
During the second quarter, the business generated $0.22 per share in fund flows from operations. Over that same period, management paid out $0.11 per share in distributions.
Generally, I like to see companies pay out no more than 90% of their earnings as dividends. That leaves executives with a little bit of wiggle room to weather a downturn. So Whitestone REIT's 50% payout ratio sits well within my comfort zone. (Source: "WHITESTONE REIT REPORTS SECOND QUARTER 2020 RESULTS & PROVIDES COVID-19 UPDATE," Whitestone REIT, August 5, 2020.)
Moreover, those cash flows will likely rebound pretty quickly.
With the economy starting to reopen, Whitestone REIT has started collecting more rent from tenants. In a recent third-quarter update to investors, management said they collected more than 90% of owed payments. And they seemed optimistic that they would manage to collect all missed rent from previous months in the weeks ahead. (Source: "WHITESTONE PROVIDES THIRD QUARTER 2020 BUSINESS UPDATE RELATED TO COVID-19," Whitestone REIT, October 6, 2020.)
That should translate into a quick bump in fund flows from operations. And I would expect management to resume its normal dividend policy soon afterwards.
In the meantime, the current distribution looks safe for now.