HTGC Stock: Is the 9.8% High Dividend Yield Worth an Investment?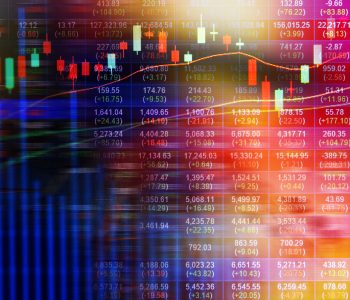 iStock.com/Kanoke_46
HTGC Stock a Top High-Dividend Stock 
Have you ever wanted to invest into a high-growth company in its early stages?
The issue, however, is that you may not be able to meet the capital thresholds needed for an investment, or perhaps the overall investment is too risky for your profile. Well, don't worry, because there is a method of investing into early-stage companies that are growing at a very high rate and that earn a high dividend yield to boot: Hercules Capital Inc (NYSE:HTGC) stock.
Hercules Capital is a specialty finance investment company. It provides senior secured venture growth loans to venture capital-backed companies. The company's coffers are only open to those seeking a loan for an investment to be made into technology, life sciences, and sustainable and renewable technology companies. Hercules expects to generate a return through debt investments and capital appreciation from its warrants and equity-related investments.
Let's take a deeper look at how you could benefit from an investment in HTGC stock.
Get Paid for Waiting
At the present moment, HTGC stock is paying out a high dividend yield of 9.8%. The quarterly dividend payout is valued at $0.31 per share. Hercules reviews its dividend policy frequently and it is often increased; since 2010, the dividend per share has gone up by 55%. This adds further to the total return over time, as well as to the rate of return.
What's more, paying out a high dividend shows that the company respects its shareholder base. To add, there are more strict financial rules internally that are designed to ensure that the dividend policy remains in place. For instance, management must ensure that liquid cash is kept in the company's bank accounts in order to cover the dividend.
Dirt-Cheap Valuation
When looking at the stock price of Hercules, you can safely ignore past price performance or comparisons to the prices of competitors. Rather, the stock should be comparing itself to its peers in terms of valuation. The financial metric that should be used is the price-to-earnings (P/E) ratio and you want it to be low. For HTGC stock, the current P/E ratio is 13.7 times, compared to 27.5 for the industry average.
Investors expect the P/E valuation to gradually increase, which would be boosted by a higher stock trading price. Normally, when a stock is trading lower, it means there is trouble within the company and investors are afraid to deploy capital. But based on Hercules' fundamentals, it seems that the company simply seems to not be on anyone's radar. This is evidenced by its margins being in line with the rest of the industry; the same could be said for the management effectiveness ratios.
Final Thoughts About HTGC Stock
There is great value to potentially be found in HTGC stock, and now is a great time to consider an investment, before other investors find out about the value.
Hercules Capital Inc is a great and unique company that is trading at a cheap valuation. There is an instant return thanks to its high income, as well as capital stock appreciation.
To get a sense of the dividend yield payout, it would represent a payout that is 5.1 times more than what is being offered by the market average.
Also Read:
The Top 10 High-Dividend Stocks with Growing Payouts