How to Buy Stocks at a 15% Discount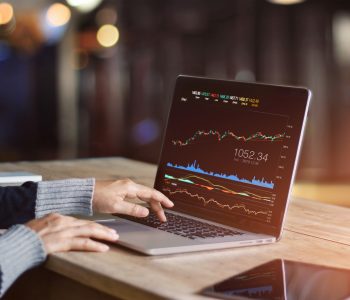 iStock.com/ipopba
Closed End Funds: Retirees Can Earn an 11% Yield Here
I love buying dollar bills for $0.80.
Of course, you don't find many chances like that in the stock market. Whenever such a great deal arises, investors quickly bid up the price of shares.
But one of these opportunities has just cropped up. And it just so happens to be in one of my favorite industries for the next 10 years.
This deal comes from a unique type of security called a "closed-end fund." Closed-end funds have one feature that separates them from other types of investments: they sometimes trade for large discounts to their real values.
Supply and demand determine the market price for units. As a result, these funds often trade at a discount (or a premium) to their liquidation value.
And once in awhile, these discounts get quite substantial. That's when I take notice.
We have that situation now with a closed-end fund in the energy business, the Cushing MLP & Infrastructure Total Return Fund (NYSE:SRV), also known as the Cushing MLP Total Return Fund.
A Top Stock in an Unpopular Industry

Regulars readers know I love energy infrastructure companies. Rather than drilling for oil and gas themselves, these companies provide transportation and storage services in exchange for steady fees.
It's a lucrative business. While oil prices swing wildly from year to year, the actual volume of crude that's produced remains remarkably consistent. That results in a steady stream of income for shareholders.
The industry, however, has fallen out of favor on Wall Street. Energy infrastructure stocks compete directly with fixed-income securities because they both pay steady dividends. As interest rates have risen, traders have dumped their stocks for safer bond coupons.
Low oil prices have also clipped share prices. When large investors turn sour on a sector, they tend to dump every business. That policy applies even if the underlying fundamentals haven't changed much.
The result? Many energy-focused closed-end funds now trade at discounts to their liquidation value. It's not uncommon to find some of these names paying yields as high as 21%.
In the case of the Cushing MLP & Infrastructure Total Return Fund specifically, you can buy this name for $0.85 on the dollar. And right now, shares pay an upfront yield of 11%.
Cushing MLP & Infrastructure Total Return Fund: Top Holdings
| | | |
| --- | --- | --- |
| Company | % of Total Portfolio | Yield |
| Energy Transfer, LP | 9.6% | 7.9% |
| Enterprise Products Partners, LP | 9.3% | 6.1% |
| Oneok Inc | 9.0% | 5.2% |
| Williams Companies Inc. | 8.3% | 5.5% |
| Plains GP Holdings, LP | 7.8% | 6.1% |
(Source: "The Cushing MLP & Infrastructure Total Return Fund," Cushing Asset Management, LP, last accessed May 6, 2019.)

The Bottom Line on SRV Stock
I love these opportunities. Whenever closed-end funds trade at this large of a discount, it means investors have become too pessimistic about an industry. That often signals a bottom.
You shouldn't expect this opportunity to last long, though. With the economy slowing, it looks like the Federal Reserve will hold off on further rate hikes. That will make energy infrastructure funds like SRV stock more attractive.
The smart money has also started moving in. In a recent article, I highlighted how billionaire T. Boone Pickens has started buying pipeline stocks. In recent months, we've also seen a number of hedge funds quietly building positions.
What does all of this mean for dividend hunters? Pipeline funds like the Cushing MLP & Infrastructure Total Return Fund could represent the best income opportunity around right now.