Billionaire T. Boone Pickens Is Earning 12%+ Yields Here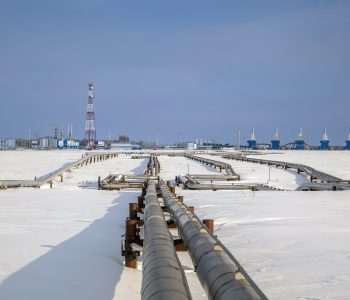 iStock.com/Evgenii Mitroshin
T. Boone Pickens Sees Opportunity
When T. Boone Pickens makes a move, people in the oil patch take note.
The billionaire investor started his career in the energy patch, drilling wells across West Texas. Over the following decades, he built a business empire with interests in oil refineries, natural gas operations, and wind farms.
Today, Pickens quarterbacks one of the largest energy hedge funds in the world, BP Capital Fund Advisors, LLC. In 2007 alone, T. Boone Pickens earned $2.7 billion after his fund delivered double-digit gains for investors. That return still represents one of the largest one-year bonuses for a hedge fund manager in financial history. (Source: "Wall Street's Top Earners: Your Pain, Their Gain," Forbes, April 15, 2018.)
Because of that kind of track record, I always track which way Pickens' portfolio moves. And right now, he's quietly making huge bets in the pipeline business. Income investors should take notice.
Pipelines have benefited from America's booming energy production. Advanced methods have allowed drillers to free oil and gas from shale rock formations. The bonanza in shale drilling has also supported a rise in energy byproducts, such as ethane, butane, and propane. (Source: "Growing Unconventional Production to Make U.S. Net Energy Exporter in 2020, Says EIA," Natural Gas Intelligence, January 25, 2019.)
Last year, the country's oil industry pumped a record 10.9 million barrels a day. According to new estimates by the U.S. Energy Information Administration, U.S. oil production will likely continue to grow annually for at least another year. By 2020, analysts predict that America will become a net energy exporter—a feat that the country has not achieved since the 1950s.
The only thing that can hold back production? Infrastructure.
U.S. frackers want to pump even more oil, but they can't increase production because the nation's energy infrastructure now operates at maximum capacity.
In other words, the industry has run out of physical space to ship, store, and process all of the crude coming out of the ground. This has resulted in huge gluts of oil piling up at terminals. In some parts of the country, crude trades at a $20.00-per-barrel discount to international benchmarks.
New pipelines are under construction, but they'll take time to come online. In the meantime, incumbent firms have capitalized on the situation. We've seen several pipeline companies raise transit fees on existing routes in an effort to throttle demand.
T. Boone Pickens thinks most of those profits will get passed on to shareholders in the form of higher distributions. Over the past few months, he has acquired huge stakes in firms like Kinder Morgan Inc (NYSE:KMI), Enterprise Products Partners L.P. (NYSE:EPD), and Williams Companies Inc (NYSE:WMB). Many of these partnerships already pay out double-digit yields, and those distributions will likely increase in the months ahead.
| | | | |
| --- | --- | --- | --- |
| Security | Shares | Value (Millions) | % of Portfolio |
| Williams Companies Inc | 515,161 | $14.0 | 6.0% |
| Enterprise Products Partners L.P. | 488,660 | $13.8 | 6.0% |
| Energy Transfer Partners Lp | 549,080 | $12.2 | 5.3% |
| Targa Resources Corp | 198,435 | $11.0 | 4.7% |
| Plains All American Pipeline, L.P. | 343,780 | $8.5 | 3.7% |
| Kinder Morgan Inc | 378,793 | $6.6 | 2.9% |
(Source: "Hedge Fund – BP Capital," Insider Monkey, last accessed January 28, 2019.)

And T. Boone Pickens isn't the only one poking around this group of stocks. In recent months, billionaire Jim Simons has quietly accumulated a number of positions in the pipeline industry. Other hedge fund managers, including Ken Griffin, Israel Englander, and Steve Cohen, have also acquired large stakes.
What could savvy investors all see in the pipeline business? I'd say it means one thing: they see a lot more upside ahead.