Host Hotels and Resorts Inc: HST Stock a Dividend Gem?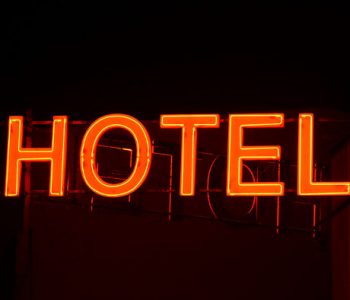 HST Stock a Dividend-Paying Gem for Real Estate Investors
Host Hotels and Resorts Inc (NYSE:HST) stock is a dividend-paying gem that rewards investors with access to the real estate sector.
Over the very long term, real estate sector has been one sector that has provided investors great economic wealth. The unique thing about the company is that hotels and resorts are very difficult to invest in as a small retail investor, but with HST stock, investors can cash in within a matter of days from the company's global scale.
Unique Sector with High Barriers to Entry
Purchasing a rental property near you as an investment is very easy to do, but it can be difficult to invest in land in another country due to regulatory and taxation rules. This a major benefit of owning HST stock; management has experience dealing with people from around the world.
Investing in a hotel and resort sector has one major barrier, which is capital. Millions of dollars, if not billions, are required to purchase a property, not to mention the cost of staff, maintenance, and the like. Simply owning HST stock will take this headache away and give you across to a global company.
The concept of the business model needs no explaining since we have likely all experienced staying at hotel. The brands in the portfolio are very well known and include Marriott International Inc (NASDAQ:MAR), Hilton Hotels Corporation (NYSE:HLT), and Hyatt Hotels Corporation (NYSE:H). (Source: "Portfolio Overview," Host Hotels and Resorts Inc, last accessed October 25, 2016.)
Dividend
This dividend-paying gem returns 5.16% back to HST stockholders by way of the dividend; this would reflect $0.20 on a quarterly basis. HST stock is currently trading at $15.58, which is in the middle of its 52-week trading range. The company has increased its dividend 16 times since 2010.
Host Hotels and Resorts also isn't shy about sharing profits with its shareholder base, having returned $1.7 billion back to stockholders in the past 15 months. This was made possible in part by the cash flow from operations and the sale of eight non-core assets, which raised $2.6 billion. (Source: "Quarterly Review," Host Hotels and Resorts Inc, last accessed October 25, 2016.)
The reason HST stockholders see more cash returned to them is thanks to global diversification. Host Hotels and Resorts currently operates around the world, including North America, Europe, and Australia. The company also has several of its hotels near airports in major cities such as San Francisco and New York.
Final Thoughts on HST Stock
Host Hotels and Resorts Inc is not a small company, having a market cap of $11.5 billion. Further, if any opportunities to purchase new properties appears, the company will be at the top of the list of buyers. Having a strong balance sheet is one of the key reasons that I like HST stock.