Home Depot Inc: Can HD Stock Reward Shareholders?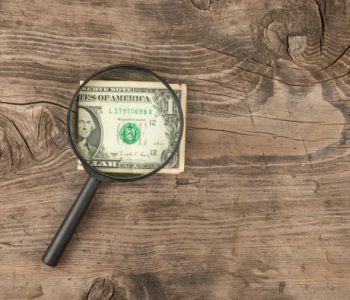 HD Stock Continues to Reward Shareholders
Home Depot Inc (NYSE:HD) stock is a specialty retailer and the largest home improvement retail company in the United States. Operating in a unique retailing sector, HD stock has rewarded shareholders.
Over the past five years, the shares have returned 222% in capital appreciation. For investors looking at the name today, this has no affect on their bottom line. However, HD stock can still be considered a stock to own going forward. Let me explain.
HD stock returns money back to shareholders by way of a quarterly dividend payment. The current dividend is $0.69 per share and is reviewed annually in February. Since 2013, the dividend has increased of 76%. The current yield of the shares is 2.03%, with the shares trading at $135.95.
A reason for the increase of the dividend is because sales have increased. With a target payout ratio of 50%, forecast by management is continued growth, both for the dividend and the company itself. (Source: "The Home Depot Announces Record Fourth Quarter And Fiscal 2015 Results; Increases Quarterly Dividend By 17 Percent And Provides Fiscal 2016 Guidance," Home Depot Inc, February 23, 2016.)
And with the increased growth from earnings already accumulated, additional capital has been used to repurchase outstanding shares. This year, the board of directors approved a $11.0-billion share repurchase program. (Source: Ibid.)
Share buybacks give support to the share price; in this case, the share repurchase agreement is expected to be completed by the end of fiscal 2017. If there is a fall in the price, buybacks may become more aggressive to take advantage of a lower trading price so more shares could be purchased.
Another benefit of buybacks for HD stock shareholders is that each share is currently owned or that will be purchased will be equal to a greater percentage of the overall company.
Future Growth
As the Internet has become a larger part of consumers' purchases, it has also accounted for more of the sales on Home Depot's balance sheet. The company's online sales in the last fiscal year were $4.7 billion, accounting for approximately a fifth of revenue. This is where the growth is, because sales grew by 25.4% when compared to the previous year. The return on invested capital which is 28%; this is still shy of the goal of 35%. (Source: "Letter To Shareholders," Home Depot Inc, March 24, 2016.)
Home Depot is continuing to grow its traditional brick-and-mortar retail business as well, with a focus on Mexico. By the end of the 2016 fiscal year, five new stores will be opened, which will broaden the retailer presence around the world. Home Depot currently operates in North America, the U.K., and China.
Final Thoughts on HD Stock
Home Depot is a unique retailer that continues to grow its bottom line. With a strong presence in the U.S., the company's upper echelon is now looking to other geographic regions.
Shareholders continuing to be rewarded has made HD stock one of my favorite retailing stocks. Management is shareholder-friendly, and it continues to grow the business and share the profits with their shareholders. With all this going for Home Depot, it is one stock that should not be ignored by investors.