The 10 Highest-Yielding Stocks in the S&P 500 Index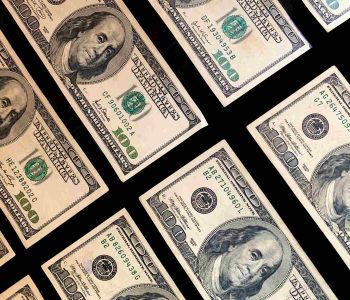 These High-Dividend Stocks Pay Up to 13.7%
Every so often, I receive a question that goes like this:
"Rob, I'm struggling to generate enough investment income from my portfolio. Where can I find safe, high-dividend stocks right now?"
Interesting problem, eh? And it's no surprise that this question pops up in my inbox more and more often.
Rock-bottom interest rates have hammered retirees. In a bid to prop up the economy following the 2008 financial crisis, central banks slashed yields. Collectively, that has resulted in billions of dollars in missed interest payments.
And things have only gotten worse. Thanks to the COVID-19 pandemic, the Federal Reserve has cut interest rates down to almost zero percent. That means even a six-figure nest egg won't generate much in the way of interest income.
All of which has made the search for safe yields harder, even for me. When I launched the Income Investors newsletter a few years ago, I had no problem spotting good opportunities. Nowadays, I spend more time than ever, often working late into the night, to find new ideas for my subscribers.
One solution: every so often, I like to check the highest-yielding stocks in the S&P 500.
Admittedly, this isn't the most sophisticated stock screen in the world. But these businesses do constitute the largest, most profitable companies around. So it's not a bad place to search for income ideas.
Let's take a look at some of the high-dividend stocks that popped up in the results:
| | | |
| --- | --- | --- |
| Company | Market Cap | Yield |
| Oneok, Inc. (NYSE:OKE) | $12.1 Billion | 13.7% |
| Carnival Corp (NYSE:CCL) | $11.2 Billion | 13.0% |
| Kohl's Corporation (NYSE:KSS) | $3.5 Billion | 12.7% |
| Tapestry Inc (NYSE:TPR) | $3.5 Billion | 10.4% |
| CenturyLink Inc (NYSE:CTL) | $10.8 Billion | 10.2% |
| Iron Mountain Inc (NYSE:IRM) | $7.5 Billion | 9.5% |
| Kimco Realty Corp (NYSE:KIM) | $5.2 Billion | 9.3% |
| Altria Group Inc (NYSE:MO) | $74.0 Billion | 8.4% |
| Williams Companies Inc (NYSE:WMB) | $23.1 Billion | 8.4% |
| Simon Property Group Inc (NYSE:SPG) | $20.3 Billion | 7.9% |
(Source: Google Finance, last accessed July 8, 2020.)
To be clear, the table above doesn't represent a list of "buy" recommendations. I consider stock screens like these only as a jumping-off point for further research.
Moreover, high yields can sometimes signal trouble. When you see big upfront payouts, it often means analysts don't believe the dividend is sustainable.
Simon Property Group Inc (NYSE:SPG) presents a perfect example. Even before the pandemic, the mall landlord struggled to adapt to the rise of e-commerce. And thanks to the COVID-19 lockdown, many retail tenants have stopped paying rent. Unless Simon Property Group can pull a rabbit out of its hat, it's difficult to see how this business can sustain such a high payout.
In other cases, trailing dividend yields are downright misleading. Take Kohl's Corporation (NYSE:KSS) and Carnival Corp (NYSE:CCL). Both of these companies have suspended their dividends in a bid to preserve cash. But it will take a year before these actions show up on sites like Yahoo! Finance or MSN Money. 
That said, we can find some interesting ideas on this list.
Take tobacco giant Altria Group Inc (NYSE:MO), for instance. Even through the downturn, people have continued to buy cigarettes. That has allowed the business to continue generating more than enough cash flow to fund its dividend.
Iron Mountain Incorporated's (NYSE:IRM) payout, which I highlighted in a recent post, also looks interesting. The partnership's paper storage business generates annuity-like cash flows. And more impressively, that income stream has actually grown since the start of the year. So Iron Mountain should have no issues paying unitholders for the foreseeable future.
Bottom line: stock screens like the one above can be a great source of new investment ideas. Just be sure to dig into the financials before buying shares in any company.