5 High-Yield Dividend Stocks Yielding Up to 8.3%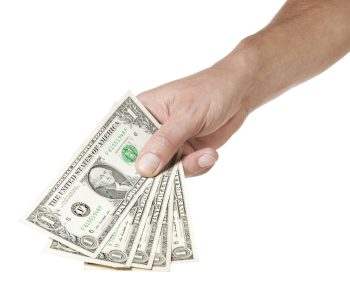 iStock.com/eyewave
These Five High-Yield Dividend Stocks Pay Big Distributions
Searching for high-yield dividend stocks?
You're not the only one. Thousands of income investors have turned to the stock market to beat today's low interest rates.
The problem? High-yield dividend stocks also come with a high degree of risk. For each name that pays a sustainable distribution, 10 firms will cut their payouts.
You can find dozens of examples. Kraft Heinz Co (NASDAQ:KHC), for instance, lured income hunters with a high yield, also to slash its distribution months later. But the history book of high-dividend stocks is littered with tragic tales and disappointed investors.
So what's the answer?
If you want to invest in high-yield dividend stocks, you need a healthy amount of skepticism. It helps to assume that every payout stands on a shaky foundation unless you find compelling evidence to the contrary.
But you can find good payouts out there. You just need to kiss a lot of frogs to find one.
To speed up the process, I created a quick screen to spot potential investment candidates. I decided to zero in on three key factors.
First, I wanted to check the company's cash flow. If a business pays out more in distributions than it generates in cash, the dividend sits on borrowed time. To meet my criteria, stocks must have a payout under 90%.
Second, I screened out businesses with extremely leveraged balance sheets. High debt loads can pay off during a boom, but backfire spectacularly during a recession. If credit conditions dry up, these companies often have to slash their distributions.
Lastly, and perhaps most obviously, I included only stocks that yield at least five percent. We want a hefty payout to pad our portfolio income today, not later. This screen does not seek out modest yields that could grow over time.
I've highlighted the top five high-yield dividend stocks in the table below:
| | | |
| --- | --- | --- |
| Company | Industry | Yield |
| Brookfield Renewable Partners LP | Utilities | 6.5% |
| Magellan Midstream Partners, L.P. | Pipelines | 6.6% |
| Omega Healthcare Investors Inc | Senior Housing | 7.3% |
| Gaming and Leisure Properties Inc | Casinos | 7.3% |
| Shell Midstream Partners LP | Pipelines | 8.3% |
(Source: Yahoo! Finance, last accessed March 18, 2019.)

To be clear, this table isn't a list of buy recommendations. I only use stock screens as a way to generate new ideas for further research.
That said, you can find some interesting names on this list.
Take Omega Healthcare Investors Inc (NYSE:OHI), for instance. Each day, 10,000 baby boomers turn 65 nationwide. That has created a growing demand for Omega's medical facilities and nursing homes—and bigger distributions for unitholders.
Pipeline stocks showed up on this list several times. And that shouldn't surprise regular readers. While pipelines cost a lot of money up front, they're not that expensive to maintain. That allows these firms to generate mountains of cash flow, most of which gets paid out to shareholders.
Finally, I've highlighted Brookfield Renewable Partners LP (NYSE:BEP) in previous Income Investors columns. The partnership owns a collection of clean energy assets such as windmills, solar plants, and hydroelectric dams. As long as the sun shines and the wind blows, these businesses crank out cash flow for investors. And as governments around the world start taxing carbon, these utilities stand to do quite well.
You can invest in high-yield dividend stocks. They just require more research than your garden-variety income names. The table above provides a great list of ideas for further research.