Cedar Fair L.P.: Dividend Growth Stock Rewarding Shareholders with a 5.33% Yield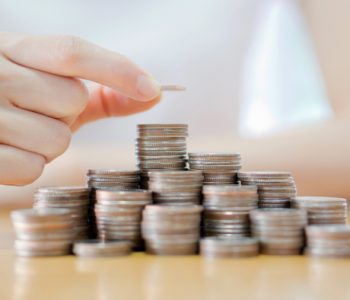 A High-Dividend Stock That Is Also a Dividend Growth Stock
For income investors, the rarest combination to find is a high-dividend stock that is growing its dividend over time. The reason why this is difficult is that high-dividend stocks typically have no growth, so the earnings are simply paid out and that's it.
There is nothing wrong with receiving a high-dividend stock from a company with no dividend growth. However, there is the issue of the hidden cost of inflation.
When conducting my research to find a company with this rare combination, I discovered Cedar Fair, L.P. (NYSE:FUN). A company that operates amusement parks, outdoor and indoor water parks, and hotels across the U.S. and Canada, Cedar Fair's market cap is just north of $3.5 billion.
FUN stock is also part of a unique asset class to invest into because there are not a lot of opportunities available on the public markets. Let me explain further.
Fundamentals and Rewards

Shares of FUN stock are currently trading at $64.21. Based on the trading price, the present yield is 5.33%. The dividend is paid on a quarterly basis, with a current payment of $0.855 per share. The dividend is reviewed on an annual basis in November and has grown 38% since 2013.
The day-to-day movement of a stock is an important metric. After all, no one wants to own a investment with huge, unsettling price movements. This metric is known as volatility and is measured by the beta.
The beta for Cedar Fair is 0.31, which is much less than the overall market movement, which has a beta of one. This means that if the market fell by one percentage point, Cedar stock should see a downward movement of 0.31%, on average.
Another vital metric is the price-to-earnings (P/E) ratio. This ratio details how much an investor is paying for each dollar of earnings that the company is generating.  The industry average P/E ratio is 45.1 times. Cedar Fair's ratio, however, is almost half that at 23.1 times. This makes Cedar more appealing as an investment opportunity.
Also Read:
7 Dividend Stocks to Invest into in 2017
MLP Stock List: Earn Reliable Income from These Energy Partnerships
Future Growth
The company hopes to complete the Cedar Point Sports Center within the next year. This facility will be used for competitive events year-round, diversifying the business away from amusement parks.
Another driving force to earnings will be the Cedar Point Express Hotel, which has just received an expansion to better accommodate visitors, including those there to use the Sports Center. And more people at the hotel presents a greater opportunity to cross-sell the company's amusement and water parks, which will benefit the bottom line.
Cedar Fair's initial goal was to reach $500.0 million in earnings before interest, tax, depreciation, and amortization (EBITDA) in 2018. However, given the company's recent success, it now believes this will be possible in 2017. To get a sense of that success, the EBITDA has grown nearly nine percent over the past few years. (Source: "Cedar Fair Reports Record Results Through The Third Quarter; Increases Quarterly Cash Distribution," Cedar Fair, L.P., November 2,2016)
Final Thoughts on Cedar Fair
With an increase in the EBITDA, there is a greater possibility of further dividend hikes. This is part of why FUN stock is both a dividend growth stock and high-dividend stock.
Another reason to consider FUN stock is that savings accounts and money market accounts are offering near-zero-percent returns. In other words, Cedar Fair stock can fulfill the needs of income investors.