A High-Dividend Stock: MMP Stock Has Seen 30 Straight Dividend Hikes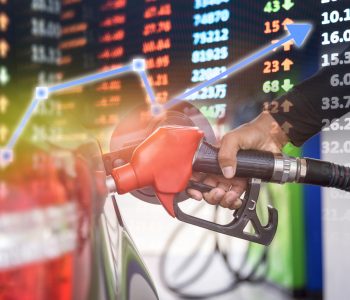 iStock.com/virojt
MMP Stock Is a High Dividend Growth Stock that Shouldn't Be Ignored
With interest rates near record lows, what option exists in the marketplace to earn a high income?
I would suggest looking at high-dividend growth stocks, which belong to companies that are growing their earnings and payouts alike. One major benefit of this investing type of stock is that a faster rate of return will be calculated on the initial capital investment. And the only thing required from investors is patience as the earnings rise.
One high-dividend growth investment worth considering is Magellan Midstream Partners, L.P. (NYSE:MMP) stock. Magellan transports, stores, and distributes refined petroleum products and crude oil, with assets across the U.S. and partnerships with many oil-drilling companies. There is no commodity price risk with this business model.
MMP stock currently sports a dividend yield of 5.4%. This yield is above that of the benchmark index, the S&P 500, which is currently offering an average dividend yield of 1.9%.
Magellan has raised its dividend for 30 straight quarters. The payment has gone from $0.355 per share at the start of the streak in 2009 to $0.89, which is an increase of 150%. And a higher rate of return means a higher personal dividend yield.
Growing Revenue 
Magellan's business model means that when there is an increase in costs, it is then passed along to end users, keeping margins steady and strong. This can be seen in the annual revenue, which is up 23% from 2012 to 2016. Said costs come from inflation and include employee salaries and costs of goods sold. (Source: "Magellan Midstream Partners L.P.," MarketWatch, last accessed August 29, 2017.)
Oligopoly Competitive Environment
Magellan operates in a sector in which there are only a few other competitors, due to the high barriers to entry. As such, the company holds a large market share and its revenue is protected from the risk of new businesses entering the market. This is because the time and money needed to start a company are so high. Hundreds of millions of dollars, if not more, are needed to build out a network, and for infrastructure and regulatory permits. And those that do have the capital could take years to start generating steady revenue because of potential delays and/or changes in regulatory policy before any project is complete.
Great Operators
Want to determine whether a company is working in the best interests of shareholders? Just take a look at its margins. MMP stock's margins are higher than its peers, being 34.6%, compared to the average of 7.5%. This results in $0.346 from each $1.00 of revenue hitting the bottom line, once all business costs are accounted for. Meanwhile, the industry group would report $0.075, which is only one-fifth of the profit margins. The reason for this difference is that the industry peer group does not have as much control of costs as Magellan does.
Final Thoughts About MMP Stock
As you can hopefully now see, MMP stock should be considered for much more than its high dividend yield. It is a great business that does not get impacted by its commodities, which is very rare to find in the energy sector.
History shows that dividend hikes have a positive impact on the stock price. This is the result of more investors bidding up the share price due to the increasing earnings and payout.
Also Read:
The Best Pipeline Stocks for Retirement Income
MLP Stock List: Earn Reliable Income from These Energy Partnerships