High-Dividend Stock: Earn 6% from Brookfield Partners Stock (NYSE:BEP)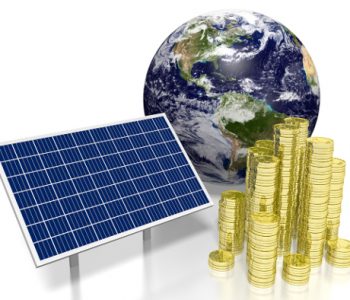 Can Investors Benefit from This High Dividend Stock?
When dividend investors are on the lookout for high-dividend stocks, it can be dangerous game to just take the company at face value. By that I mean taking the stock chart performance of a company and only looking at what the current yield is.
The reason why this could be dangerous for investors is because there is a possibility of the dividend being unsafe. There are many possible reasons, such as a huge debt load on the balance sheet or earnings not being sustainable.
At the end of the day, I understand how difficult it is in today's world to earn a dollar and make sure it does not go down in value. When it comes to investing, each sum invested is expected to come back at a greater amount, making preservation of capital very important.
That said, I have found a company that would be considered a high-dividend stock with stable, long-term, and visible earnings. Not only has this company increased its dividend, but it also has a strong balance sheet.
The stock I'm talking about is Brookfield Renewable Partners LP (NYSE:BEP) stock. It is a high-dividend stock that currently is trading at $29.55 and offers a current dividend yield of 6.02%. Brookfield has also increased its dividend at a average annual rate of 6.5%, which is right in the middle of its target dividend growth of between five and nine percent. (Source "Brookfield Renewable Partners- Investor Meeting," Brookfield Renewable Partners LP, September 29, 2016.) 
Brookfield Renewable Partners operates in hydroelectric, wind, and solar power; in other words, renewable energy. Each of these assets impacts the revenue in a different way. The return on capital for hydroelectric assets is 98%, while a 65% return on capital is seen for solar and wind assets. The company has operations in North and South America and Europe.
A reason why shareholders have been rewarded is because future earnings continue to grow. Brookfield is in a business that continues to collect money after the initial investment. The length of time the assets have on revenue differs, with hydroelectric assets possessing perpetual cash flow and solar and wind having cash flow for 25 years.  (Source Ibid.) 
Analyst Outlook
BEP stock is currently trading at $29.55, with analysts having an average price target of $32.44. This would represent an expected upside return of 9.7%. This does not include the dividend return which, once factored in, would be an expected return of 15.7% after one year. If everything does come together to reach analysts' price target, then the return would be higher than the one that Brookfield is looking for. The company expects a rate of return between 12% to 15%, including capital appreciation and dividend payments. (Source: "Brookfield Renewable Partners L.P.," MarketWatch, last accessed November 26, 2016.)
Also Read:
Top 5 Utility Stocks to Watch in 2017
Utility Stock List: Earn Steady, Reliable Income
Final Thoughts on BEP Stock
When taking a look at the volatility of BEP stock, it is a company that investors need not worry about. The beta for the stock is 0.26, which is much lower than the overall market's 1.0. What this means is that if the market fell by one percent, then BEP stock would fall by 0.26% on average. At the end of the day, this is not much of a downside move. 
Whether investing for a rainy day fund or your retirement, dividend investing is a great way to generate some extra income. With the money market and savings accounts offering near-zero-percent rates of return, BEP stock is a great high-dividend stock with future growth ahead.