High-Dividend Investors: 3 Real Estate Stocks Yielding Up to 12.7%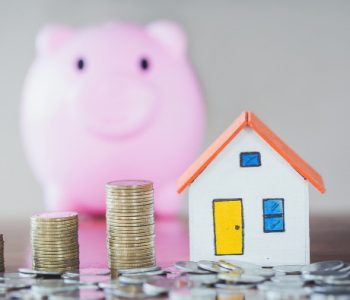 iStock.com/Nednapa
These Top Stocks Are Offering a High Yield of Up to 12.7%
Many income investors look to the real estate sector for investment opportunities because real estate provides a steady source of income and capital investments are protected from inflation. Today we'll look at the top three high-dividend real estate stocks, which yield up to 12.7%.
The real estate business model is very easy to understand: you own property, then lease it to a tenant for a steady source of income. The tenant signs a contract outlining the length of the lease, the amount to be paid, and the rules they must follow.
Traditionally, real estate attracts the interest of a lot of investors, but the sector is difficult for new businesses to enter, due to the large capital requirements. The stock market, however, provides access to large real estate companies in the U.S. and worldwide for those who lack the necessary funds and/or knowledge.
So, let's take a look at the best high-dividend-yielding stocks in the real estate sector.
Top Real Estate Dividend Stocks 
#1 CBL & Associates Properties, Inc.
CBL & Associates Properties, Inc. (NYSE:CBL) is a real estate investment trust (REIT) that owns, acquires, leases, develops, and operates regional shopping centers. The company currently owns a majority stake more than 50 malls, with a minority interest in approximately 20.
CBL stock is trading at a very cheap valuation, given its price-to-earnings (P/E) ratio of 14.3 times. Compare this with the industry average of 88.3 times. To simplify, an investor in CBL stock would be be willing to pay $14.30 for each $1.00 of earnings, whereas the industry average is to pay $88.30 per $1.00 of earnings.
Normally, when a company is trading at a cheap valuation, it is due to poor management and out-of-control costs in comparison to the company's peers. To determine whether this is the case, look at a company's margins. CBL's margins are all in line or above the industry average. For example, CBL's gross margins are 72%, while the industry's gross margins are 68%. Therefore, CBL stock should be trading higher, translating into a higher stock valuation.
CBL stock features a dividend yield of 12.7%, which is likely very safe, due to the company's REIT status. Remember that CBL being a REIT means that 90% of all income earned is paid out to investors.
Also Read:
REIT ETF List: Earn Regular Income from These Real Estate ETFs
10 Best Real Estate Stocks To Own in 2017
#2 Great Ajax Corp
Great Ajax Corp (NYSE:AJX) acquires, invests in, and manages a portfolio of mortgage loans that are secured by single- and multifamily residences.
AJX stock is a perfect example of investing into a company without owning any real estate assets but still gaining exposure. Even though there are no assets owned, the company still generates a large cash flow from operations, as proven by its 8.5% yield. This yield beats the average market return by 4.5 times. What's more is that this high yield is paid regardless of how the economy and stock market are performing.
Based on AJX stock's dividend history, the dividend appears safe. Since 2015, there have been five dividend hikes, the dividend going from $0.18 per share to $0.30 per share. When a company increases its dividend, it's because the cash flow is high enough to allow it, and this also shows outsiders that the company is shareholder-friendly.
More evidence of seeing further growth in the dividend comes from the forecasted earnings. The estimated earnings for 2017 are $1.78, which is also expected to increase to $1.94 in 2018. This is compared to 2016 earnings of $1.66. (Source: "Great Ajax Corp. Earnings Forecast," Nasdaq, last accessed October 3, 2017.)
#3 Brookfield Property Partners LP
Brookfield Property Partners LP (NYSE:BPY) stock is not the highest-yielding stock, but it offers investors a solid portfolio of assets and annual dividend growth.
Brookfield operates worldwide, from the U.S. to the U.K., to as far as China. The firm has further diversification via the type of assets that it holds, which include office, retail, multifamily, industrial, hospitality, self-storage, and student housing spaces. The office portion of the portfolio is invested in Class A office buildings in major cities around the world. These are the assets that earn the highest rental rates per square foot, and which are the most desired for investors.
Brookfield's dividend is paid out on a quarterly basis and is reviewed every November. The annual goal is to increase the dividend by between five and eight percent—a goal which has been met in the past. (Source: "Overview," Brookfield Property Partners LP, last accessed October 3, 2017.)
The growth in Brookfield's dividend adds to the overall return and supports further growth in the stock price, due to the valuation boost from a strong historical pattern of rewarding investors.