A High-Dividend Stock: GEL Stock Has Seen 48 Straight Quarterly Dividend Hikes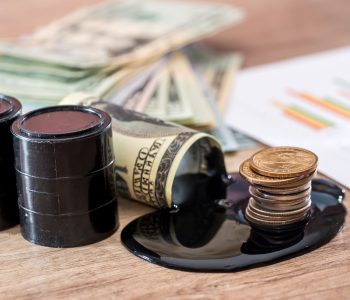 iStock.com/alfexe
Receive a 10.9% Yield from This Top Dividend Stock
The best dividend-paying stocks are those that, of course, offer a high dividend yield, as well as gradually grow their payout per share. These income stocks are true dividend-paying gems.
A dividend stock worth paying attention to this time is Genesis Energy, L.P. (NYSE:GEL). While a business in the oil and gas industry may sound risky, this one is involved with the more stable side of the sector.
Genesis operates via four primary segments: "Offshore Pipeline Transportation," "Refinery Services," "Marine Transportation," and "Supply and Logistics." It mostly focuses on the heavy-oil-rich areas of Texas, Louisiana, and the Gulf of Mexico.
Genesis has a very diversified customer base, including 35-years-and-counting relationships with Phillips 66 (NYSE:PSX) and DELEK Group Ltd. (TLV:DLEKG). It also has agreements with some of the largest mining companies from around the world, including BHP Billiton Limited (ADR) (NYSE:BHP), Rio Tinto plc (ADR) (NYSE:RIO), and Freeport-McMoRan Inc (NYSE:FCX). Such a diverse business and clientele benefits income investors that are looking to receive a piece of Genesis Energy's profits.
Earn a Growing High Dividend Yield
GEL stock is a high-dividend-yielding stock, given its current yield of 10.9%. Compare this double-digit return with the average dividend yield of the S&P 500 Index. The benchmark index's yield is only 1.9%, or roughly one-fifth that being offered by GEL stock.
Making things even more attractive for income investors is growth in the dividend payout. Typically, a company increases its dividend once a year, which satisfies investors' income needs for the next 365 days. Genesis, however, actually increases its payout four times per year. These dividend hikes have occurred for 48 straight quarters, or 12 consecutive years.
Can the High Payout and Growth Continue?
This is all great for investors who held the shares in the past, but can things look that great going ahead? Well, based on Genesis Energy's financial statements and current contracts, there are three reasons why the high dividend yield and growth are likely to continue.
The first is the company's large market share. Given the oil and gas industry's high barriers of entry, due to the costs of building a network and infrastructure, don't look for Genesis to lose market share anytime soon. And that's to say nothing about all of the regulatory hurdles.
The second reason to be bullish on the dividend outlook is the company's history of acquiring companies that provide an immediate benefit in the form of more cash flow. One recent acquisition, for instance, is the alkali business of Tronox Ltd. (NYSE:TROX), which serves as the world's largest producer of natural soda ash (sodium carbonate), a material commonly found in flat glass, container glass, and dry detergent. Genesis traditionally acquires one business a year, expanding its market share and helping to pay its growing dividend. (Source: "Genesis Energy, L.P. Completes Acquisition of Tronox Limited's Alkali Business," Genesis Energy, L.P., September 1, 2017.)
The third reason to be positive about the dividend outlook is Genesis Energy's consistent, predictable revenue. Also keep in mind that the company's margins are protected from inflation. In fact, inflation is a boon to Genesis, since increased production costs are passed along to customers.
All three of these reasons work hand-in-hand with each other to generate more cash flow over time. This, in turn, helps the company increase the dividend without putting a dent in its own bank account.
Final Thoughts About GEL Stock
There are two major takeaways about GEL stock's high dividend yield: it's earned regardless of day-to-day market performance, and a higher personal yield will come over time.
Genesis Energy, L.P. is a great potential addition to an income investor's portfolio. Just make sure to do the necessary research beforehand, to determine whether GEL stock is truly right for you.
Also Read:
The Best Pipeline Stocks for Retirement Income