Here Is Why Dividend Growth Investors Should Consider KMB Stock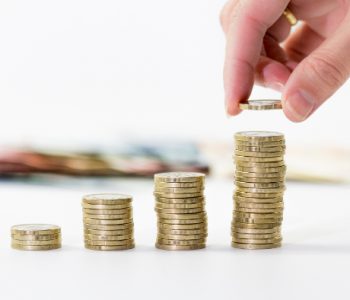 iStockphoto/aigkv
KMB Stock Rewards Shareholders
Kimberly Clark Corp (NYSE:KMB) stock has been in business for more than a hundred years. With its global presence, can KMB stock be owned forever?
When it comes to owning a company forever and being a dividend growth investor, there are two concerns when looking for an investment opportunity: preservation of capital and dividend growth.
In order to address these concerns, the business needs to generate steady and reliable revenue from its business operations. With these criteria in mind, KMB stock should be considered, especially considering its growing dividend payment.
Dividend Growth
KMB stock has been paying a dividend for the past 83 years and has seen an increase for the last 45. The most recent dividend hike took place in January, the same month that the dividend policy is reviewed.
Given its history of increasing the dividend, KMB stock has made the S&P 500 dividend aristocrats index. This index contains businesses that have a track record of increasing their dividend for at least 25 consecutive years and that are considered a Fortune 500 company.
This is great for investors, since the yield on cost over time will increase. Also, with a growing dividend, inflation could be offset with a growing payout.
Whether the dividend can continue to see growth is determined by the payout ratio. This ratio gives insight on how much of the earnings are being paid out as a dividend. For KMB stock, this ratio would be calculated at 46%. Based on these statistics, further growth is possible.
KMB stock is currently trading at $121.13 and offering a dividend yield of 3.2%.
Preservation of Capital
To preserve capital in any company, the business needs to grow, regardless of the type of economy. Kimberly Clark operates in the consumer staples segment of the market, a segment focused on products that are always needed. This segment includes food, beverages, and personal care products.
Kimberly Clark is engaged in selling personal care and consumer tissue products, which also see an increase in price because of inflation. This has helped KMB stock reward shareholders with a steady and growing dividend payment.
Another method to ensure preservation of your capital over the long term is by taking a look how KMB stock performs on a daily basis. This is gauged using the beta, with Kimberly Clark's being 0.65%, compared to a beta of 1.0 for the overall market. This simply means that if the market fell by one percentage point, KMB stock should fall by 0.65% in step.
Valuation
Compared to the overall industry, KMB stock is trading at a discount, based on the price-to-earnings ratio. This ratio provides how much of a multiple is paying for the earnings, with a lower one meaning the investment is being purchased at a discount.
KMB stock currently has a price-to-earnings ratio of 20.1 times, which is much cheaper than the industry average of 28.1 times. This could be an opportunity to own KMB stock at a discount, then wait until the market realizes this.
Final Thoughts on KMB Stock
KMB stock should be considered to be owned forever because of the long track record of paying a growing dividend. And while the consumer staples segment lacks excitement for investors, the lack of day-to-day price movements can be reassuring.