GRP Stock (NYSE:GRP): A High Dividend Monthly Dividend for Income Investors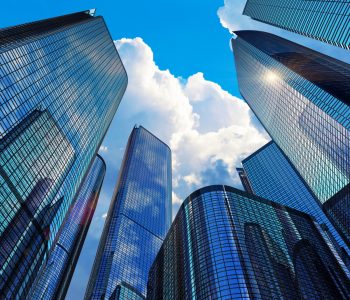 iStock.com/scanrail
Granite is Now Offering a High Yield of 5.14%
One powerful method of generating high rates of return on invested capital is by investing in dividend growth companies with rock-solid businesses. Why, you may ask? Well, for one, there is never a need to sell any shares, and income will be received regardless. Also, a growing dividend supports the odds of a higher stock price, gradually adding to overall returns. Dividend-paying companies also tend to be more financially strict than non-dividend-payers.
One such investment that should be highly considered is Granite Real Estate Investment Trust (NYSE:GRP), a real estate business focused on industrial units. The company may not be well known since its market cap is "only" $1.91 billion, but there are plenty of reasons to care.
Granite has a presence in many countries, including the U.S., Canada, United States, Spain, the U.K., and Germany. Some of its more notable tenants are Cardinal Health Inc (NYSE:CAH), Magna International Inc. (NYSE:MGA), Daimler AG (OTCMKTS:DDAIF) and Siemens AG (ETR:SIE), just to name a few. Having tenants with strong businesses has helped Granite greatly, since it means the contracts are for the long term, with an average length greater than six years. This keeps revenue steady and makes the future outlook easier to determine. (Source: "Tenants," Granite Real Estate Investment Trust, last accessed August 2, 2017.)
The industry's high barrier of entry protects Granite's revenue as well. In the unlikely event that a real estate investor or new company wants some of Granite's market share, they will first need a large amount of cash to purchase their initial industrial properties. Then there are the additional charges, such as legal fees and traveling costs, which can add up quickly. There is also the matter of the required business expertise, since every country has different rules and guidelines regarding real estate.
Also Read:
10 Best Real Estate Stocks to Own in 2017
REIT ETF List: Earn Regular Income from These Real Estate ETFs
Another reason to consider Granite is the diversification that has been taking place over the last few years. In 2011, the company owned a total of 105 properties, consisting of 90 multi-purpose facilities and 15 special purpose ones. Magna was the largest tenant at the time, accounting for 97% of the total annual lease payments. But today is a much different story, with Granite's 92 total properties made up of 62 multi-purpose, 18 modern logistics warehouses, and 12 special purpose properties. As for Magna, it now accounts for 76% of total revenue, an amount that management hopes to further decrease. (Source: "Investor Presentation," Granite Real Estate Investment Trust, May 31, 2017.)
Get Paid from a Global Company
Investing into new segments of the market and broadening the tenant base have helped increase Granite's dividend. The current dividend, paid monthly, is $0.217 per share, and since 2013, it has seen an increase of 25%. The dividend yield is 5.07% at this time, based on a trading price of $40.25.
With a beta of 0.37 times, GRP stock's share price only has about one-third the volatility of the overall markets. This means that if the market fell by one percent for five straight days, leaving it at negative five percent, Granite would see an average negative return of 1.85%, preserving investor capital.
The Bottom Line on GRP Stock
Granite is a mid-cap company that features a high dividend yield. And even though it doesn't have the notoriety of being a large-cap company, it still has all the characteristics of one. This is why it is important to always look deeper into the company and not take it as face value.
Granite Real Estate Investment Trust's diversified business and low volatility help create shareholder value over the long term. Consider giving GRP stock a closer look.