Gilead Sciences Inc.: Why GILD Stock is Worth Owning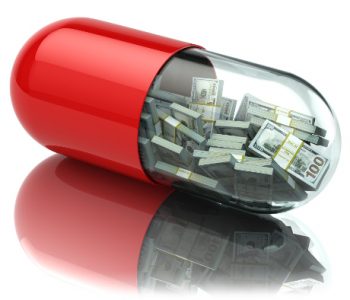 Upside for GILD Stock?
Gilead Sciences, Inc. (NASDAQ:GILD) stock is down 24% over the course of a year. But even though the past year has not been great, GILD stock's valuation still makes it attractive.
The price-to-earnings (P/E) ratio for GILD stock is currently 7.05 times, which is almost a quarter that of the S&P 500 index, at 26.09 times. Normally, when a stock is trading at a big discount compared to the index, there is a reason for that. So the question to ask is, "is GILD stock disliked because it may be a value trap stock?"
When a stock is known as a "value trap," it means that the company is trading at a discount because there is no growth and no real benefits to shareholders. However, Gilead stock's future outlook indicates that investors have growth to look forward to.
Future Growth
Gilead Sciences currently has over 30 drugs that are in various stages of the trial phase. These drugs will treat patients for conditions such as liver diseases, HIV/AIDS, and cardiovascular problems.
In the third quarter of 2016, there were four drugs introduced to the market. The top two, "Genvoya" and "Epclusa," accounted for more than $1.0 billion in sales, representing approximately 13% of the revenue that was generated that quarter. Being the first quarter of earnings for these products, consider the future of their revenue stream.
Genvoya and Epclusa were so successful because they were made available worldwide. In comparison, the other two drugs, "Odefsey" and "Descovy" saw sales of about $200.0 million in the third quarter and were only available in the U.S. and Europe. As time passes and the drugs receive approval in more countries, the sales revenue is expected to increase.
Dividends and Share Repurchases
GILD stock is trading at $76.09 and offering a current dividend yield of 2.47%. The current dividend paid out is $1.88 on an annual basis; this would represent approximately 16% of earnings. The dividend has seen an increase of nine percent over the past year, with such a low payout ratio meaning the dividend could be increased. A dividend hike could attract more investors to GILD stock and make the valuation more in line with the index.
Besides the dividend, investors have also been rewarded through share buybacks. In February 2016, a $12.0-billion share repurchase program was announced. Buybacks leave fewer shares outstanding, so each remaining share is worth more of the company. As a result, the total net worth of the investor increases, assuming the market cap remains flat.
Share repurchases also show the market that the management team believes that the share price is cheap and that it has gone unrecognized. When looking at the valuation,it is difficult to disagree.
Final Thoughts on GILD Stock
Looking at the big picture regarding GILD stock, it doesn't seem to be a value trap due to the company's growth outlook. Therefore, based on the current valuation, GILD stock looks very attractive as an investment opportunity. Also keep in mind that with more growth comes more possibilities for share buybacks and dividend growth.