Gilead Sciences, Inc.: Is GILD Stock a Top Dividend Growth Stock?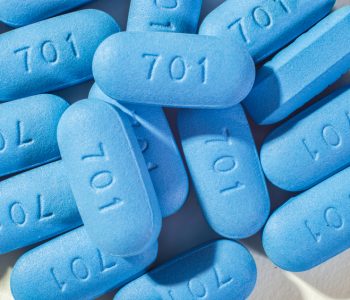 GILD Stock a Dividend Growth Stock Rewarding Shareholders
Dividend growth investors want the best of two worlds: collect a dividend, and receive one that continues to increase over time. In order to get the best of both worlds, there needs to be strong earnings and future earnings growth.
Gilead Sciences, Inc. (NASDAQ:GILD) is one company that would reward dividend growth investors. Gilead is a bio-pharmaceutical company that develops and commercializes medicines in areas such as liver diseases, human immunodeficiency virus (HIV), and hepatitis C.
Typically, dividend growth investors flock to the consumer staples sector to find such names. Gilead is not in the consumer sector, but it would satisfy dividend growth investors. I mention GILD stock because of the company's strong balance sheet and large gross margins, which have been shared with the company's shareholders.
Dividend and Share Repurchases
The dividend paid per share of GILD stock is currently $0.47 on a quarterly basis. The next dividend will be paid out on December 13, 2016, which will be the company's seventh dividend in the company's history. Over this short period, there has been a dividend hike of 9.3%. Gilead stock is an early dividend growth story. Based on the current trading price of GILD stock of $78.47, the current yield is 2.4%.
Dividends are not the only way that shareholders have had money returned to them. Share repurchases were also completed by Gilead; in the first nine months, $10.0 billion worth of shares were repurchased. A large reason for this was that, as of September 30, 2016, there was $31.6 billion of cash and cash equivalents in the company's bank account. The cash represents 28.72% of the market cap, which is quite impressive. (Source: "Gilead Sciences Announces Third Quarter 2016 Financial Results," Gilead Sciences, Inc., November 1,2016.)
Therefore, Gilead's management has three options: dividend hikes, more GILD stock share repurchases, or making an acquisition with no debt. When looking at the financials of the company, analysts are bullish.
With Gilead stock shares trading at $78.47, analysts have an average target price of $98.15. This would represent a potential 25% upside. A major reason for the bullish view is the valuation; the P/E ratio is 7.30, which is much cheaper compared to the S&P 500 P/E ratio of 24.80. (Source: "Gilead Sciences Inc.," MarketWatch, last accessed November 10, 2016.)
Overhang from the Presidential Race is Over
One of the biggest concerns for bio-pharmaceutical companies was who is going to reside in the White House come January. Hilary Clinton really focused on drug pricing throughout her campaign and was going to regulate the industry more. Clinton tweeted "Price gouging like this in the specialty drug market is outrageous." (Source: Twitter post, Hillary Clinton Twitter account, September 21, 2015, 11:56 a.m.)
The overall bio-pharmaceutical sector fell 35% with so much uncertainly following Clinton's tweet. In the case of GILD stock, it fell 27%.
On November 9, the day after the election which determined that Donald Trump would be the 45th U.S. president, GILD stock soared higher. The shares closed at $78.47, which was up 5.98% from the previous day.
Investors who were on the sidelines waiting to see the outcome of the presidential race were ready to get back into the pharma sector. The evidence was in the up movement in stock; trading volume increased dramatically, which saw 24.4 million shares traded compared to an average of 9.5 million shares being traded.
A large reason for the money pouring into GILD stock is that 68% of the sales comes from the United States. With the uncertainly of the election over, dividend growth investors now know how the future looks. The bio-pharmaceutical sector is known for large gross margins; Gilead stock has  gross margins of 86.55%. With the certainly that gross margins will remain high, Gilead stock investors can be rewarded.
Final Thoughts on GILD Stock
A dividend growth investor's number-one fear is uncertainly about future earnings. With the uncertainly aspect out of the way with Trump taking over the White House, GILD stock should not be ignored by dividend growth investors.
Also Read:
Best Pharmaceutical Dividend Stocks to Watch in 2017
Best 3 Healthcare ETFs to Invest in 2017