Gilead Sciences, Inc.: GILD Stock Should Be Considered for Its Cheap Valuation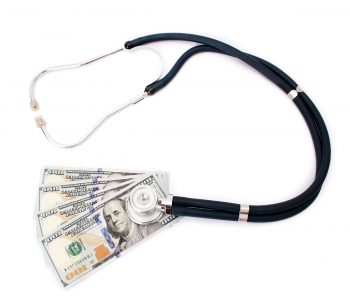 iStock.com/alzay
Is There Upside Ahead for GILD Stock?
The major stock market indices are making new highs on an almost daily basis. With new cash to deploy, this makes it quite difficult to make any investment decisions. However, spending some time researching different segments of the markets could result in finding under-owned and/or undervalued investments. This won't be based on the stock price, but rather the trading valuation.
Today's topic is a stock that is trading at one-tenth the valuation compared to its industry peers and that offers a growing dividend:Gilead Sciences, Inc. (NASDAQ:GILD) stock. Gilead is a biopharmaceutical company which discovers, develops, and commercializes medicine. Its wide range of products includes treatments for liver disease, cancer, and AIDS. It is based in the U.S. but has operations in more than 30 countries around the world.
Valuation
The best way of determining if a stock is trading at a cheap valuation is its price-to-earnings (P/E) ratio, because it compares stocks to other companies and ignores the market cap, business segment, and dividend yield. GILD stock is presently trading at a ratio of 7.7 times, or $7.70 for each $1.00 of earnings. The biopharmaceutical industry average, which includes Gilead stock, is 79.1 times. Comparing Gilead's P/E ratio to the 26.15 of the S&P 500 Index, the stock is again trading at a cheap and attractive valuation.
This valuation sounds great, so then why are investors staying away? Is there is a problem with the company?
All signs point to "no." Aside from its cheap valuation, the company is being run more efficiently than its competition, as shown by its gross, operating, and profit margins in comparison to the industry average. Also, the money being invested internally is generating a higher rate of return. For example, Gilead's return on equity is approximately 75%, with anything above 15% making it a growth company. In contrast, the industry average is currently -6.46%–a negative return for investors.
Shareholder-Friendly Moves
GILD stock pays a dividend to its investors, adding to their bottom line and total returns after accounting for capital gains. The dividend has seen annual hikes of 10%.
The dividend is growing because revenue is. Over the past two years, top-line revenue has grown by approximately 25%. This also means a higher personal dividend yield if the payout per share continues to grow, provided the investor stays in the position for the long haul. A higher dividend would be received based on the average purchase price of the shares. (Source: "Gilead Sciences Inc,." MarketWatch, last accessed July 20, 2017.)
Gilead is also no stranger to share repurchase programs, lowering share count and increasing the remaining shares' value. The current program is for $12.0 billion, which represents more than 10% of the company's market share. (Source: "Gilead Sciences Announces Declaration of Q1 Cash Dividend and Increases to Shareholder Return Programs," Gilead Sciences, Inc., February 2, 2016.)
Gilead's growth prospects are solid. At this time, only 20% of each dollar is given to shareholders via the dividend. There gives the company a lot of flexibility to raise the dividend without putting a dent in its finances. Another reason to be bullish on more capital being returned to investors is the large cash position on the balance sheet. The company has been hoarding cash, which as of March 31, 2017, is sitting at a cool $34.0 billion. This cash balance represents about one-third of the market cap. (Source: "Gilead Sciences Announces First Quarter 2017 Financial," Gilead Sciences, Inc., May 2, 2017.)
Also Read:
Best Pharmaceutical Dividend Stocks to Watch in 2017
Best 3 Healthcare ETFs to Invest in 2017
Final Thoughts About GILD Stock
GILD stock is a great example of an amazing investment opportunity that is undiscovered by the markets. Before others become aware, you could potentially get paid to wait.
Currently Gilead's dividend yield is of 2.84%.
In today's marketplace, with a high valuation, it could be said that some stocks are trading in bubble territory. However, with GILD stock, that isn't a concern, since it's trading cheap compared to its peers and the overall index.