Gilead Sciences, Inc.: Why GILD Stock is a Good Income Opportunity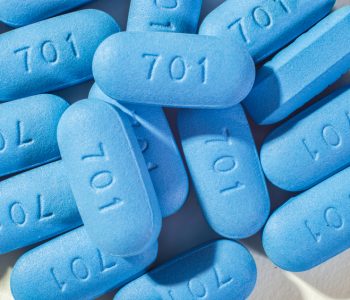 Upside for GILD Stock
Gilead Sciences, Inc. (NASDAQ:GILD) stock is a biopharmaceutical company that discovers, develops, and commercializes medicine. The name is not one commonly heard when thinking of income investing, but I would say this company is the new kid on the block as a dividend play. Let me explain.
Dividend
Gilead Sciences is not a company that has been paying its dividend very long. In the company's history, there have been a total of six payouts to shareholders. But despite there having been only six payments, there has already been a 9.3% increase to the dividend. And the company has been around since 1992, so it is not going anywhere.
The current payout on GILD stock is $1.88 on an annual basis, which, at the current price of $74.07, means a current yield of 2.54%. The payout ratio for the company is sitting at a modest 16.5 % of earnings.
The company rewarded GILD stockholders due to the top-line growth. The company's sales grew from $8.46 billion in 2011 to $32.0 billion in 2015. With revenue growing at this rate, I wouldn't be surprised by more increases in the dividend payment. (Source: "Gilead Sciences Inc.," MarketWatch, last accessed October 12, 2016.)
Pipeline and Diversified Portfolio
Currently, about 90% of the sales come from the HIV  and liver treatment market, with GILD stock currently reliant mainly on the products "Viread," "Complera/Eviplera," and "Stribild." (Source: "Gilead Sciences Announces Second Quarter 2016 Financial Results," Gilead Sciences, Inc., July 25, 2016)
However, Gilead is diversifying into other areas of treatment. The company's pipeline currently has 33 drugs in the trial and R&D processes. They are also still keeping their eye on the HIV market while expanding into markets related to cardiovascular health and respiratory/inflammation, just to name a few. (Source: "Pipeline," Gilead Sciences, Inc., last accessed October 12,2016.)
Buybacks or Buyout
Gilead is currently sitting on over $14.0 billion in cash and short-term investments. In February, the company announced a $15.0-billion share buyback program, with the possibility of another buyback being announced in the future. If the company doesn't announce anything along this line, I wouldn't be disappointed at all, as there are always other options.(Source: "Gilead Sciences Announces 43 Cents Quarterly Dividend Program and $15 Billion Share Buyback Program," Gilead Sciences, Inc., February 3 ,2015.)
Gilead Sciences might look to buy out another company as well, in order to expand into the areas that it is looking to grow while saving money on R&D. Regardless, the great thing about GILD stock is that Gilead is a shareholder-friendly company and is always looking out for the best interests of shareholders.
The Bottom Line on GILD Stock
The company is simply cheap, with the price-earnings (P/E) ratio being 6.5 times, though the company has had a P/E ratio of over 20 times in the past. With 33 drugs in the R&D and trial process, the company is not sitting and looking to hit the lottery with just one of these treatments. Rather, it is actively looking at returning cash to shareholders and increasing the portfolio of treatments, via acquisitions.