Gilead Sciences, Inc.: Is GILD Stock a Dividend Growth Stock?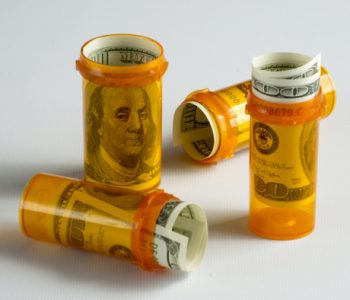 GILD Stock Rewarding Shareholders
Income investors are always looking for the next up-and-coming dividend growth stock, and Gilead Sciences, Inc. (NASDAQ:GILD) stock is one that would fit the bill.
Gilead Sciences operates in the biopharmaceutical market, which is known for having large profit margins. And due to these margins, shareholders have profited from the business' cash flows.
The board of directors initialized the first dividend payment to shareholders in June 2015. That the payouts are so new may be why many dividend growth investors haven't heard of GILD stock.
But even though there have not been many payouts, the dividend has still seen growth. Paid on a quarterly basis, the current dividend $0.47. After the fourth payment to shareholders, an increase of 9.3% was approved. The current dividend yield is 2.49% with the shares trading at $75.55.
As an investor, the tricky part is determining if there is a possibility of further hikes, or if the 9.3% increase was a one-time event. This is harder to determine because of the lack of historical evidence.
That's where the balance sheet comes in. As of September 30, 2016, Gilead Sciences possesses $31.6 billion in cash and cash equivalents. This represents about a third of the company's market cap. The large cash balance is again due to the large profit margins. (Source: "Gilead Sciences Announces Third Quarter 2016 Financial Results," Gilead Sciences, Inc., November 1, 2016.)
Another aspect to consider is how much of the earnings are paid out to shareholders. At this time, approximately 16% of earnings is paid out in the form of a dividend. As mentioned earlier, the company has large profit margins; with a low payout, this provides more evidence of possibility further dividend hikes.
In the meantime, the large cash balance has been put towards share buybacks. In February of this year, a $12.0-billion share repurchase program was put into effect. Rather than seeing more money in investors' pocket, this impacts their total ownership of the company, as each share becomes worth more of the business. (Source: "Gilead Sciences Announces Declaration of Q1 Cash Dividend and Increase to Shareholders return Programs," Gilead Sciences, Inc., February 2, 2016.)
But a company should not just be considered to be owned because it pays it a dividend; its fundamentals are very important as well. Compared to the valuation of the S&P 500, shares of GILD stock are attractive. The current price-to-earnings ratio for GILD stock is 6.87 times, compared to 26.06 times for the S&P 500. In other words, $6.87 will be paid out for each dollar of earnings, which is a 73% discount compared to the S&P 500 (for which $26.06 would be paid).
Final Thoughts on GILD Stock
Over the past year, shares are down 27%, which is not great. However, for dividend investors that are considering owning the stock, the current dividend is higher now due to a price drop.
GILD stock is a stock that is in the early days of being classified as a dividend stock. Even though there is not a long history of dividend payouts, the balance sheet does support the possibility of higher rewards for shareholders.