Gilead Sciences, Inc.: 3 Reasons to Be Bullish on GILD Stock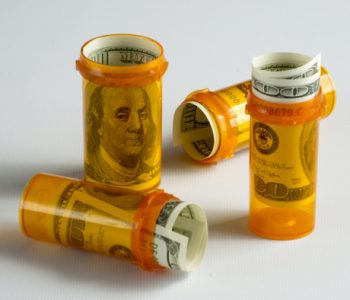 Upside for GILD Stock?
Gilead Sciences, Inc. (NASDAQ:GILD) stock is a dividend growth stock that investors may wish to consider taking a look at.
Gilead is a biopharmaceutical company that discovers, develops, and commercializes medicine. Gilead sells its products worldwide and is mainly focused on goods that treat liver diseases, human immunodeficiency virus (HIV), and hepatitis C.
The company operates a business with large margins that are seen directly in the balance sheet and shareholders continue to be rewarded. Let me explain three reasons why I am bullish on GILD stock. 
1. Dividends and Share Repurchases
As of this writing, GILD stock pays a dividend yield of 2.59% based on the current trading price of $72.47. The next dividend payment to be paid out will occur on December 29, 2016, for the amount of $0.47. This will mark the seventh dividend paid out to shareholders in the company's history.
Even though the dividend history has been short, it saw a bump up after the fourth payout. The growth of the dividend seen was 9.3%.
There is a possibility of further dividend hikes going forward, with GILD stock being classified as a dividend growth stock. According to Gilead's third-quarter earnings release, the company has $31.6 billion in cash and cash equivalents. This cash balance represents approximately 31% of the market cap of the entire company. Therefore, Gilead has the necessary funds to support higher dividend payments. (Source: "Gilead Sciences Announces Third Quarter 2016 Financial Results," Gilead Sciences, Inc., November 1, 2016.)
Cash has been used by management to repurchase shares. In February of this year, the board of directors approved a $12.0-billion share repurchase program, set to begin once the previous program, announced in January 2015 and for $15.0 billion, is completed. (Source: "Gilead Sciences Announces Declartion of Q1 Cash Dividend and Increase to Shareholders return Program," Gilead Sciences, Inc., February 2, 2016.)
2. Fundamentals
An important key metric, especially for dividend investors, is the volatility. Receiving income from the company is great but, if the price movement of the stock is very large, it may be problematic.
The metric that is used to determine volatility is the beta of the stock. For GILD stock, the beta is 0.89, which compares to one percent for the entire index. What this means is that, if the overall market fell by one percent, GILD stock should fall by 0.89% on average.
Based on at the price-to-earnings (P/E) ratio, GILD stock would be considered cheap. Its current P/E ratio is 6.7, compared to the P/E ratio of 25.45 for the S&P 500 index. This ratio shows that, for each dollar of earnings, $6.70 is paid by investors, compared to $25.45 for the overall index.
3. Growth Drivers
In the third-quarter earnings release, the company noted that it had received permission from the European Commission (EC) to market its product "Epclusa." This drug reduces the chances of contracting hepatitis C. In the third quarter, European sales hit $40.0 million despite limited marketing; with full approval, this is just the beginning.
Epclusa is the first single tablet approved for treatment of hepatitis C to receive full approval from the U.S. Food and Drug Administration (FDA) to be sold and marketed in the United States. Epclusa was introduced in the second quarter, and contributed $64.0 million in sales from the U.S. Over the next quarter, sales grew at a rate of more than 900% to $593.0 million from the U.S. market alone. Sales for the drug are expected to grow further, with these numbers being the early stages of sales. (Source: Gilead Sciences, Inc., November 1, 2016, op cit.)
Final Thoughts on GILD Stock
This could be the time to look at GILD stock, because shares are down approximately 25% year-to-date. With the bullishness in the future for GILD stock, it could be owned until the market realizes that the company is cheap and has a bright future ahead.
For patient dividend growth investors, this is an opportunity to own shares of a growing biopharmaceutical company with a global presence. The effort put into business operations could result in further dividend hikes and share repurchases.  GILD stock is a shareholder-friendly stock that continues to reward shareholders.