GILD Stock Is a Top Dividend Stock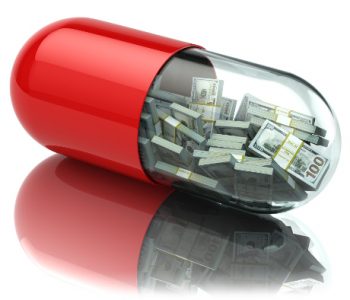 GILD Stock Benefits from a Strong Administration
Gilead Sciences, Inc. (NASDAQ:GILD) stock is a research-based biopharmaceutical company. Gilead focuses on the production and sale of medicines in such areas as liver diseases, human immunodeficiency virus (HIV), and hepatitis C.
For investors, owning a research-based company, and one in the biopharmaceutical sector at that, can be quite risky. Why? Because some companies in this segment are prone to going nuts with research and development department costs for the sake of big growth numbers.
However, GILD stock doesn't have this problem. It also has a current pipeline of treatments that will be very important in determining what the future of the company will look like.
Management

If GILD stock would be considered risky can be determined using the company's history. Notably, Gilead has not allocated more than 15% of investments into its research and development department. This signals to investors that management is investing for the sake of further growth, but without putting the company at any financial risk. (Source: "Gilead Sciences Announces Third Quarter 2016 Financial Results," Gilead Sciences, Inc., November 1, 2016.)
More evidence of strong financial discipline is Gilead's balance sheet, which features a large cash position. When GILD stock last reported quarterly earnings, there was approximately $31.6 billion in cash and cash equivalents, representing about a third of the market cap. (Source: Ibid.)
When it comes to the current and future product pipeline, there is a lot for investors to look forward to. Four treatments were approved by various drug agencies around the world last year; upon full release, they generated approximately 16% of the company's total sales last quarter.
Over 25 other treatments are currently in various stages of the approval process. While these products are not generating revenue and using part of the research and development budget at this time, their approval will reflect positively on the top and bottom lines upon release.
Shareholder Rewards
GILD stock currently has a shareholder yield of 11.7%. Shareholder yield is a ratio that represents the total money that is returned back to shareholders through various means. Let me explain further.
The first part of the shareholder yield is based on the dividend yield, which is currently 2.59% for Gilead. This yield is calculated using the current trading price—in this case, $72.42.
The second part of the calculation is based on the percentage of shares being repurchased. At this time, Gilead has a $12.0-billion share repurchase program in place, set to begin once the previous $15.0-billion program is completed. Looking at the big picture, this represents 9.13% being returned back to shareholders. (Source: "Gilead Sciences Announces Declaration of Q1 Cash Dividend and Increases to Shareholder Return Programs," Gilead Sciences, Inc., February 2, 2016.)
Valuation
One way to determine if GILD stock is trading cheap is by making comparisons to its industry peers and the overall index. The best metric to use to determine this is the price-to-earnings (P/E) ratio, which provides the multiple that is paying for an investment based on the company's earnings. The lower the ratio, the more value the company holds.
GILD stock currently has a P/E ratio of 6.7 times, which is  cheap when compared to the 34.4 times ratio of others in the sector. GILD stock is also trading at discount when compared to the S&P 500 index, which has a ratio of 25.5 times. Now could be the time to buy GILD stock, before the market realizes this big trading discount exists.
Final Thoughts on GILD Stock
All this being said, Gilead is one of my favorite companies in the biopharmaceutical segment of the market, thanks to its strong leadership and financial discipline. It also doesn't hurt that it rewards shareholders via dividend payments and share buybacks.
Lastly, GILD stock is trading dirt cheap and further growth could come from new treatments hitting shelves and the current pipeline.