General Motors Company: Why GM Stock is Worth Owning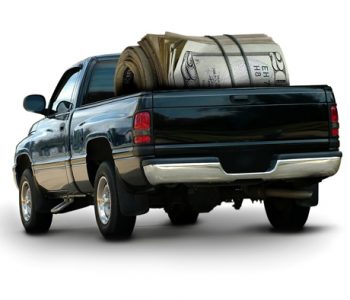 Upside for GM Stock?
General Motors Company (NYSE:GM) stock is a company with a lot of upside, and not just because of the dividend. After all, just because a company pays a dividend does not mean that income investors should consider owning it. Rather, there should be a deeper look at how shareholders are treated and what is being done to grow the business. Here's what you need to know about GM stock.
In regards to treating shareholders, the dividend's history is important, specifically if the payout has ever been raised. It's also important to consider how much of the earnings are paid out to ensure that the yield is sustainable.
Shares of GM stock are currently trading at $36.12, with a dividend yield, based on that trading price, of 4.21%. A dividend of $0.38 is paid out on a quarterly basis (and reviewed annually), with the payout having increased by approximately 26% over the past two years.
Sustainability of the dividend also looks good, based on the payout ratio. At present, the payout ratio for GM stock is 25%, which is in the range that investors want. The ratio is measured by taking the annual dividend payment and dividing it by annual earnings. This is an important metric because it shows investors how much money is retained to grow the business and what the possibility is of further dividend hikes in the future.
The company is also engaged in share buybacks. By the end of 2017, management plans to have repurchased an aggregate total of $9.0 billion worth of shares. This is a tax-efficient means of returning money to shareholders, and adds to investors' total net worth. The way this works is that a greater percentage of the entire company is owned by investors because fewer shares are available for purchase. (Source: "Stock Repurchase Program," General Motors Company, last accessed December 15, 2016.)
Future Growth
For shareholders to continue being rewarded, there must be sales growth. Future growth is expected to come from China following a release of a sales update for the country in early November. For the first 10 months, sales in China were up 5.7% compared to the same period in the previous year, with all of GM's brands seeing growth. (Source: "GM Delivers October Record 345,733 Vehicles in China," General Motors Company, November 4, 2016.)
This period was the first time that GM and its joint ventures had annual sales of over three million units sold. With the emerging middle class in China and more consumers requiring a vehicle, GM is well positioned.
But China is not the only growth driver, with General Motors seeing growth at home in the U.S. as well. Pickup trucks have been especially beneficial, with GM currently controlling 25% of the market in the United States. November pickup truck sales were higher than in the same period the previous year, and are the highest sales that the segment has seen in 12 years. (Source: "Big November Gains at Chevrolet, Buick, GMC and Cadillac Keep GM the Fastest Growing Automaker," General Motors Company, December 1, 2016.)
This is good news for GM, because pickup trucks have higher profit margins, and the average price per sale is higher as well. This helps the financing division as well, which won't be a single-quarter story since it is difficult for consumers to purchase a vehicle outright.
Final Thoughts on GM Stock
GM continues to grow its balance sheet's bottom line, rewarding shareholders along the way. And, with presence around the world, the company has multiple growth drivers.
GM stock has been in a trading range over the past year, meaning it could provide income investors with an opportunity to patiently get paid to wait until other investors realize the bullish case for GM stock.