General Motors Company: 3 Reasons to Be Bullish on GM Stock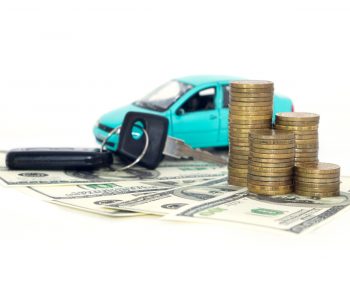 Consider GM Stock for the Growth and Income Return 
General Motors Company (NYSE:GM) stock is one of the largest manufacturers of automobiles in the U.S. and worldwide. Brands owned by GM include "Chevrolet," "Buick," "Cadillac," and "GMC."
There are three reasons to be bullish on GM stock, based on three stats. Let me explain.
Cheap Valuation
First, GM stock is trading at a deep discount when compared to its industry peers. This is made apparent by the stock's price-to-earnings (P/E) ratio; while the industry average is 10.4 times, GM included, the company itself has an independent P/E ratio of 5.3 times.
A stock trading at a lower P/E than the industry average means it's cheap, since a lower multiple would be paid for the company's earnings. And if there is no growth, then the company's stock would be trading at a lower P/E.
In the case of GM stock, I believe the market is simply unaware of the company's future potential. Sales of GM stock could go higher, and as more sales and revenue are reported, a higher stock price and P/E ratio is more likely.
High Return of Equity
The second number of note for GM stock is 23.2%. This is the company's return on equity (ROE), which represents the company's net income divided by the portion of equity invested by shareholders. GM's ROE in particular is notable because it is higher than the industry average of 16.05%.
Based on this ROE being above 15%, GM would be considered a growth company. This will be further evidenced by the growth that is expected to be reported in the next financial statements.
The driving force of growth for General Motors is the current outlook for China, with over 60 new models of various vehicle types are expected to be introduced in the country by 2020. A large portion of the Chinese middle class doesn't a car or will soon be looking to purchase a new one; in 2015, China accounted for one out of every three vehicles sold by GM. (Source: "General Motors Announces Growth Strategy for China," General Motors Company, March 21, 2016.)
Earn a High Dividend Yield
The third reason to be bullish on GM stock is the return received on each dollar invested in the company. GM sports a high dividend yield of 4.47%, which is more than double that of the S&P 500 Index, which is used as the barometer to determine high-yield stocks.
GM stock is a dividend grower as well, which means that as revenue and sales increase, so does the income on a per-share basis. For instance, over the last three years, the dividend has grown more than 26%, which resulted in an increased ROE. Also, the dividend's trend means that the personal dividend yield would go higher over time based on the average purchase price.
Bottom Line On GM Stock
A growing stock that is trading at a cheap valuation has a higher probability of seeing positive returns that one that isn't. And a cheap growing stock what you're getting with General Motors.
GM stock's high ROE also signals to the markets that investors and nearly guaranteed a return on growing capital. And don't forget the income earned just from the time invested in the stock, at least until the market gains awareness of this cheap investment opportunity.