Ford Motor Company: Why Is Ford Stock Surging Today?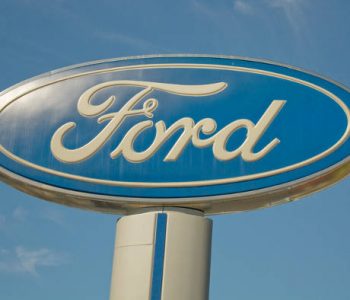 Ford Stock Up 6%
Ford Motor Company (NYSE:F) stock is up six percent following the automaker reporting November sales this morning. Sales for the month saw five-percent growth compared to the same period a year ago.
A total of 197,574 vehicles were sold for the month of November. Sales from Ford's luxury car brand Lincoln saw strong demand, with an increase of 19% over the year-ago period. In addition, Ford-branded SUVs experienced a 20% increase.
Approximately 36% of sales came from the "F-Series" brand of pickup trucks. This is the first time in 15 years that November sales saw such strong numbers from the truck division. (Source: "Ford Total U.S. Sales Up 5 Percent in November, Retail Up 10 Percent; F-Series, SUVs and Lincoln Vehicles Drive Gains," Business Wire, December 1, 2016.)
This is important for F stock because truck sales offer a higher profit margin and the overall selling price and interest rates are higher compared to passenger cars. Having profit margins affect the balance sheet right away and the higher selling price both benefit the financial division, which brings in steady cash flow.
Another reason for robust sales of trucks is the current price of oil. Pickup trucks are known for using a ton of gas. With oil trading at roughly half the price it was two years ago, driving a truck has become more affordable.
Customers buying trucks, SUVs, and Lincolns shows that they are spending and confident in the future outlook of the economy. Looking ahead, this could prove to be great news for F stock.
F stock currently pays a quarterly dividend. There has been no hike over the past two years, but with continued success, the possibility of one in the future exists.