Foot Locker, Inc. : Why Is FL Stock Going Crazy Today?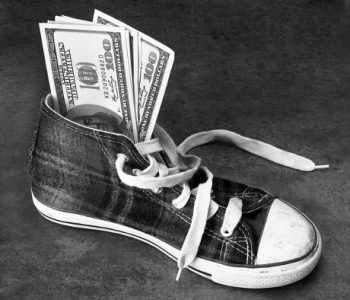 FL Stock Down 3%
Foot Locker, Inc. (NYSE:FL) stock is trading down three percent.
FL stock reported earnings this morning. Earnings came in at $1.17 per share which was higher than analyst estimates of $1.11. Same-store sales also saw an increase of 4.7%.
When it came to total sales, they grew 5.1% compared to the previous year. Meanwhile, the controlling cost has gone down six basis points.(Source: "Foot Locker, Inc. Reports 2016 Third Quarter Results," Foot Locker, Inc., November 18, 2016.)
Now you may be thinking to yourself, "With all this great news, why is FL stock trading lower?"
Same-store sales may have grown over the previous year, but when compared to the prior quarter, the number came in flat. This was a surprise to shareholders because the back-to-school period is one of the busiest times for the retailer.
In this quarter, there were write-offs pertaining to certain stores under their smaller brands, Runners Point and Sidestep. This affected the earnings per share by $0.03. (Source: Ibid.)
How does the future look for FL Stock?
Earnings came in strong, with the negative parts of the earnings report being a one-quarter story. Foot Locker can attribute part of this success to being the top choice for sports apparel from brands like Nike Inc (NYSE:NKE), Under Armour Inc (NYSE:UA), and Adidas AG (OTCMKTS:ADDYY, FRA:ADS).
FL stock is a low-risk way of participating in the upside of the sports apparel sector. Even factoring out the one-time cost that impacted earnings this quarter, overall earnings were great. Foot Locker's current focus is to use the power of their brand and continue to drive traffic for the holiday season.
After the holiday season, which is the busiest time of the year, the board of directors will review the dividend policy. If Foot Locker continues to execute its business plan successfully, we could hear of another dividend hike in the first quarter of 2017.