FedEx Corporation: The Most Overlooked Reasons to Own FDX Stock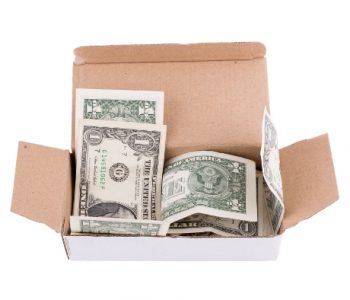 FDX Stock Continues to See Growth Going Forward
FedEx Corporation (NYSE:FDX) stock is one of the largest package delivery companies that operates globally.
As an investor, FDX stock is a great investment to consider because of the growth opportunities. A partner to retailers, FedEx is able to participate in the upside of many businesses as opposed to just one.
FedEx's corporate heads are aware that the delivery business will likely see increased demand because of the growth in e-commerce, making strategic acquisitions that will benefit the business over the long term.
Growth by Acquisition
FedEx's recent acquisitions were made with the goal of growing the company's global footprint. The most recent one was was TNT Express in May. TNT's business model is directly in line with that of FedEx and will increase the latter's presence in Europe, Asia, and Africa. (Source: "FedEx Acquires TNT Express," FedEx Corporation, May 25, 2016.)
In January 2015, FedEx acquired product return company GENCO for $1.4 billion. This move helps FedEx's entire business, from supply chain management to returns & processing to fulfillment requirements. Long term, this will help the bottom line of the balance sheet by reducing the overall cost of operations. (Source: "FedEx Pays $1.4 Billion for GENCO," The Wall Street Journal, March 19, 2015.)
December 2014 saw FedEx part with $42.0 million to purchase e-commerce site Bongo International LLC. This service provides help to retailers to grow their business internationally, though which these retailers come to trust FedEx. And since e-commerce is beginning to have a larger presence, this acquisition will help generate a higher return on investment. (Source: Ibid.)
Once these acquisitions have been fully implanted into FedEx's ecosystem the bottom line should benefit. The moves are done because of the environment that FDX stock operations in, which is one with not many other companies competing against FedEx. Due to fewer companies in the package delivery business, there is a larger market share that is owned by FDX stock. This is because the package delivery business has a higher barrier of entry due to startup costs such as distribution centers, delivery trucks, and courier airplanes.
Returning Money Back to Shareholders
Money has been returned to shareholders by way of the dividend. Paid on a quarterly basis, the current dividend is $0.40 per share; this payout has doubled since 2014. The payout ratio sits at a modest 13%, meaning future dividend hikes are possible. The shares are currently yielding 0.85%, which is based on the current trading price of $189.28.
FedEx has also rewarded investors via share buybacks. Last year, the board of directors approved the repurchase of 25 million shares. The previous share repurchase program saw the company buy back 15 million shares. Share repurchase programs signal to the market that the company believes the shares to be undervalued by the market. (Source: "FedEx Announces 25 Million Share Repurchase Program," FedEx Corporation, January 26, 2016.)
The Bottom Line on FDX Stock
A great metric for investors is the price-to-book ratio, which compares the current stock trading price to the historic value of the equity under the company. FedEx's ratio of 3.5 times sees FDX stock trading at an attractive valuation. In addition, this ratio makes FedEx stock much cheaper than the industry average, which has a ratio of 22.7 times.
The business growth and investor rewards give plenty of reasons to consider FDX stock as an investment. FDX stock is also one of the rare dividend stocks that rewards both income- and growth-oriented investors. Also keep in mind that the share price for FDX stock has more than doubled over the past five years.