FedEx Corporation: Why Investors Shouldn't Ignore FDX Stock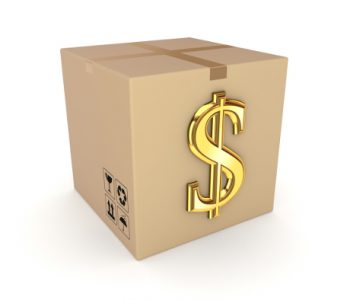 Upside for FDX Stock?
FedEx Corporation (NYSE:FDX) stock is one that investors should really consider owning, given the shift in the retail environment.
With pretty much everyone having access to the Internet, the retail market is seeing a shift from the traditional brick-and-mortar model to one with a greater online presence. No matter how large or a small a business is, it should be aware that its business model needs to change in order to remain relevant.
FedEx is well positioned to handle the increase demand based on customers' new purchasing habits. There are new companies being formed with no physical retail locations, in addition to those businesses expanding their reach online.
An example would be the largest brick-and-mortar retailer in the world, Wal-Mart Stores, Inc. (NYSE:WMT). Walmart recently completed the acquisition of Jet.com, a 100% online retailer. The increase in businesses transforming their business models, as Walmart has, has benefited FDX stock, which has been apparent in the revenue numbers. (Source: "Walmart Completes Acquisition of Jet.com, Inc.," Wal-Mart Stores, Inc., September 19, 2016.)
Rewarding Shareholders
FDX stock pays a low dividend, with a current yield of 0.83%, based on the current trading price of $192.86. Even though the yield is not high, the growth of the dividend since 2014 has been, increasing 167%. The dividend is reviewed on an annual basis every February. With the payout ratio being 17% of earnings, there is a possibility of the dividend being increased in the future.
In the meantime, money has been returned to investors via share buybacks. In January of this year, the board of directors approved a share repurchase program to buy back 25-million shares. Since 2014, FDX shares have returned nearly $8.0 billion in the form of share repurchases. (Source: "FedEx Announces 25 Million Share Repurchase Program," FedEx Corporation, January 26, 2016.)
Fundamental Outlook
Based on the fundamentals, FDX stock supports a bullish thesis. Like many companies, FedEx has debt on its balance sheet due to efforts to grow the business. The ratio that gives guidance of how much debt a business is carrying is the debt-to-capital ratio. When this ratio is calculated and the outcome is above 50%, it provides information regarding the business' growth by using debt.
The industry average debt-to-capita; ratio is 64%; however, FedEx's is 49%. Despite being close to the 50% mark, FedEx is still managing to grow its business strategically using debt and is not over-leveraged like the overall industry is.
Another key metric that makes FDX stock attractive is the forward price-to-earnings (P/E) ratio of 14.19 times. In comparison, the ratio for the overall S&P 500 index is 18.44 times. This ratio represents a 23% discount for FDX stock when compared to the index.
Final Thoughts on FDX Stock 
There is a lot of change occurring in the retail industry. Some small businesses could be facing make-or-break decisions that determine their survival. But when it comes to larger companies, they have the benefit of time to slowly change their business model. In terms of FedEx, this more gradual change takes away some of the risk of selecting whether to make an investment.
Shares of FDX stock are up 32% over the past year, and there could more upside ahead thanks to the changing retailing environment due to increased demand. The top and bottom lines of the business continue to grow, and for patient, long-term investors, there is a possibility of more dividend hikes and share repurchases.