What to Expect from Warren Buffett's 2017 Annual Letter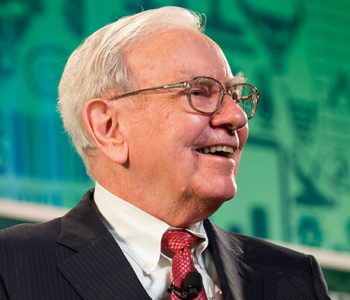 What to Expect from Warren Buffett's 2017 Annual Letter
Warren Buffett and his company, Berkshire Hathaway Inc. (NYSE:BRK.A, NYSE:BRK.B), need no introduction to investors, thanks to their long history of generating market-beating returns.
This Saturday, Buffett plans to release his 52nd annual letter to Berkshire Hathaway shareholders. The release of the letter is done every year on the last Saturday of February.
Taking the time to read the perspective of the billionaire Buffett is time well spent. The letter is full of quotes and wisdom from years of personal and business experience. Buffett's annual letter is a gift to all investors because it gives his perspective on the past and present, and his future outlook for the markets.
The annual letter is a great source of gaining knowledge on the philosophy, long-term business strategy, his biggest regrets of investing and more. This is why the annual letter is a must-read for any level of investor.
What Should You Expect from Warren Buffett's 2017 Annual Letter?
The annual letter is quite entertaining and has a lot of life lessons from the billionaire. Below are the five most important things to take away after reading Buffett's 2017 annual letter.
Acquisitions Target
You should not expect a tip on an exact company name. However, Buffett may offer some insight on different strategies that may be panning out within Berkshire.
One example would be if he theorized on more partnerships being formed with 3G Capital. In the past, 3G and Berkshire have come together to finance deals such as the merger between H.J Heinz and Kraft Food Groups, which are now known as the combined entity Kraft Heinz Co (NASDAQ:KHC). 
This strategy with the partnership is to look at companies that are trading at a reasonable or cheap valuation and introduce new management teams to make the businesses leaner. This course of action is based on the financials of the company, such as by cutting costs within the business to improve efficiency. These are not looked at as buy-and-hold investments, but rather fixer-uppers that can make a profit over a short time period.
Another strategy could be outright buying companies that are cash flow machines. For instance, Berkshire Hathaway purchased Precision Castparts Corp., a parts manufacturer for the aviation and energy industry. Previously to that, they company bought railway business Burlington Northern Santa Fe Corporation.
Both moves can give insight on how Warren Buffett thinks of the overall market picture. If there is a hint of purchasing a company outright, it indicates that Buffett, believes that companies in that sector are trading at a low or fair valuation and that the expected future cash flow would greatly benefit Berkshire's bottom line.
If Buffett hints at more deals with 3G Capital, then it means that the market could be overvalued and the best way to grow earnings is by making companies more efficient.
Generating earnings that are growing year after year is difficult to do for a company and portfolio the size of Berkshire's. Therefore, when a move is made, it needs to be done strategically.
Book Value Versus Market Value
In recent years, every report starts the same way: by presenting the returns of the book value in share price and the market value, then benchmarking against the S&P 500 Index. This comparison is made on a year-by-year basis and long-term basis.
This is a constant reminder to investors that investing is not a short-term, get-rich-quick scheme. Investing requires patience and a genuine belief in the investments in your portfolio. By having the historic returns on the first page, they become the first thing to factor into your own investment portfolio.
Even though there are three return metrics, the market value and the S&P 500 are the best ones to compare to each other. This is because the S&P 500 is known as the broadest index to invest into due to diversification of many companies and industries. This is a great comparison for Berkshire Hathaway, since it owns many companies in many different industries as well.
The book value is more of a historic value of the company, based on an accounting formula. Not all of Berkshire's portfolio companies see an adjustment to the book value, which could mislead investors.
Stock Portfolio
Buffett is a firm believer in being a "buy-and-hold" investor, and in his letters explains why he owns the companies he does.
This part of the annual letter used to be larger, back when when Berkshire was a smaller company. However, as the company got bigger, the company's interest changed to acquiring an entire company for higher growth rates. This way, those within Berkshire can have the companies running the way they want and over a longer term.
There is still part of the portfolio dedicated to investing in companies that are listed on public trading exchanges. The letters may not flat-out say which of these to invest in, but there are other, related possibilities for content, such as Buffett's view on the markets.
This year could see a variety of other things related to these businesses mentioned as well. These could include the "Oracle of Omaha's" view on new president Donald Trump, his outlook on how various sectors will perform in an rising interest rate environment, and which sectors he is staying away from and/or interested in.
Succession Plan
Warren Buffett, now 86 years old, can't lead Berkshire Hathaway forever. So who is going to be the leader in the future? Last Year, Buffett told investors that the board of directors does have a succession plan in place, though no name was provided.
In last year's letter, Buffett noted that the future CEO would be relatively young, so they can lead the company for at least 10 years. He also added that the future leader of the company would most likely be an internal candidate.
Buffett's longtime business partner, Charlie Munger, would later mention two names: Ajit Jai, head of insurance operations, and Greg Abel, leader of the energy division. This year's letter could see Buffett himself mention one or both as a potential successor, or maybe even someone new. One other possibility that has been hinted is that Warren Buffett's oldest son, Howard Buffett, will become non-executive chairman. Regardless, there should be no surprise if a general statement is made.
Bonus Material
It's not every day you hear about a billionaire making a mistake. However, it is well known that Buffett talks more in detail about failed investments than the more successful ones.
One such investment was the 1993 purchase of Dexter Shoes in a stock deal worth $433.0 million in Berkshire stock. At the time, Dexter's sales were $40.0 million, but in 2001, the company ceased producing shoes and was shut down. This mistake cost $5.0 billion, since the shares of Berkshire Hathaway kept on going higher. Buffett would go on to call the purchase one of his worst investments in his 2008 letter. (Source: "The 7 investments Warren Buffett wishes he hadn't made," Business Insider, May 1, 2015.)
A more recent failed investment was Tesco PLC (LON:TSCO), a U.K-based grocery retailer. In 2006, Berkshire Hathaway was its third-largest shareholder. However, the company started to fall in 2014, as reported first-quarter earnings were overstated. Buffett stuck with his gut and continued to hold on to the shares, losing more than $700.0 million in that year.
There could be another story in this year's annual newsletter than we have not heard. And these stories tend to be many readers' favorite part.
Where Will Warren Buffett Invest Next?
In the 2013 annual letter to investors, Buffett said that the airline industry has, "been a death trap for investors." However, Buffett has changed his outlook on this industry, with investments in four airlines made last year. (Source: "Warren Buffett Comes Around On Airlines After Calling Them A 'Death Trap' For Investors," Forbes, November 14, 2016.)
The change is because the companies fit his investment criteria, namely companies with profits protected by operating in an oligopoly. An oligopoly is a competitive environment which sees very little in terms of competition, with few companies possessing a larger market share.
Another sector that Buffett had stay away from for years was the technology sector. However, in recent years, Buffett has been purchasing technology companies such as International Business Machines Corp. (NYSE:IBM) and Apple Inc. (NASDAQ:AAPL). Buffett changed his mind on technology because these companies, in addition to being cash flow machines, have survived many ups and downs in the economy and have changed their business plans as needed.
Looking ahead, one area of interest that Buffett may look to invest into is the oil sector. With the price of oil trading at nearly half of what it was in 2014, now could be an opportunity for Buffett to consider an investment. It could also be a strong consideration because Trump wants oil companies within the U.S. to be the ones supplying the country, which means more demand from oil companies.
Another sector that could interest Berkshire is the financial sector, thanks to the rising interest rate environment in the U.S. This should lead to an improvement in margins within these companies, which should reflect in both the company's gross and net income. Even though Berkshire already holds financial companies, a larger overall position is possible, given the positive outlook for this sector.
Reductions of holdings also happen. In its most recent 13-k, Berkshire was shown to be reducing their ownership in Wal-Mart Stores Inc (NYSE:WMT). The new letter could provide more information about this decision. In addition, Buffett could provide his own outlook on the retailing segment of the market. (Source: "Form 13F Information Table," U.S. Securities and Exchange Commission, February 14, 2017.)
All this said, Buffett could always surprise readers with a totally new investment idea that nobody has even thought about yet.
Warren Buffett's 2017 Annual Letter Schedule
Berkshire Hathaway's letter to shareholders and annual financial reports are scheduled to be released on the company's web site at 8:00 a.m. EST.