Estee Lauder Companies Inc: Is EL Stock Recession-Proof?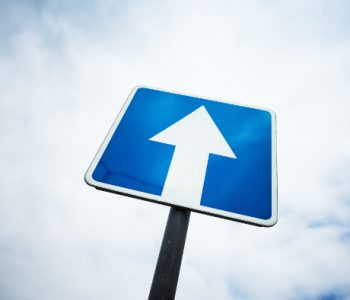 EL Stock: One Stock to Own Forever
A patient dividend investor has two concerns with investing. The first is receiving a regular dividend and the preservation of the capital that the investment is made with. In order to satisfy the need for income, the business needs to generate steady and reliable cash flow. Second is the preservation of capital that the business needs to grow.
Estee Lauder Companies Inc (NYSE:EL) can meet these concerns as a recession-proof business. Let me explain. 
Recession-Proof Business
There are not many businesses that would be considered recession-proof. In order to be considered recession-proof, a company's sales must grow in both good times and bad. Estée Lauder operates in the cosmetics market, a segment that experiences growth, regardless of the state of the economy. That's because cosmetics are generally inexpensive, so when a recession does occur, consumers will continue to buy them.
A common product that tends to see a spike in a recession is lipstick. Consumers ignore high-priced items such as clothing and jewelry in a recession, so they look to cheaper items with a similar effect. The chairman of Estée Lauder, Leonard Lauder, called this the "lipstick effect." (Source: "Some Psychologists Did A Thorough Study Of The 'Lipstick' Economic Indicator," Business Insider, June 28, 2012.)
Besides the "lipstick effect," there numbers that back up the notion that EL stock is recession-proof. For starters, Estée Lauder saw sales growth during the last recession in 2008, compared to the previous year. Sales grew by 12% in the same period and all the top business categories saw double-digit growth. (Source: "The Estée Lauder Companies Inc. 2008 Annual Report," Estee Lauder Companies Inc,  June 30, 2008.)
Another reason for the great success in a bad environment was due the size of the company and its strong brand recognition. Some of the brands that are offered by Estée Lauder speak for themselves, such as: "Michael Kors," "Tom Ford," and "Tommy Hilfiger." Having such powerful brands in the portfolio has helped Estée Lauder with its business operations in over 150 countries around the world.
The stock price has also gone up approximately 525% since the recession. This provides further evidence that EL stock is recession-proof, continuing to grow in good times and bad.
Final Thoughts on EL Stock
Since the recession, Estee Lauder's dividend has nearly grown fourfold. Reviewed on an annual basis each November, the current dividend is $0.34, paid out on a quarterly basis. Based on the current trading price, EL stock is $75.84 and the current yield is 1.79%.
EL stock is a great stock to consider in any type of economy. EL stock should not be ignored by long-term, patient dividend investors, because the company has delivered on both the income and preservation of capital need.