EL Stock: Is Estee Lauder Companies Inc Recession-Proof?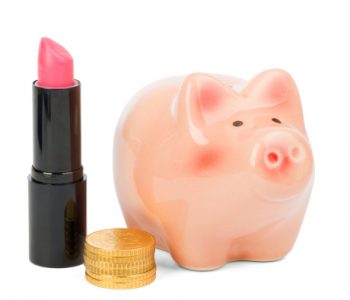 Upside for EL Stock?
There are only a hand full of companies that can be called recession-proof, and Estee Lauder Companies Inc (NYSE:EL) stock is considered one of them. EL stock won't let you retire overnight, but it will add to your bottom line for when that day comes.
Consumer Staples Stability
Estee Lauder is one company that does well in both good times and bad, being in the sweet spot of the consumer staples sector. Consumer staples are everyday essentials such as food, household items, and Estee Lauder's product, cosmetics.
Leonard Lauder, chairman of Estee Lauder Companies Inc, came up with a concept of the "lipstick index." The index shows that woman would buy lipstick during tight financial periods rather than handbags and shoes due to lipstick's lower cost. (Source: "Some Psychologists Did A Thorough Study Of The 'Lipstick' Economic Indicator," Business Insider, June 28, 2012.)
This theory apparently held up in the most recent recession in 2008, when EL stock reported record sales of just under $8.0 billion, 12% higher than the year prior. Many of the categories of the business, such as fragrances, makeup, and skin care, also saw double-digit growth. And due to management's outstanding performance, investors were not the only ones looking at the company's performance. Estee Lauder made it on to Forbes' "America's Most Admired Companies" list, holding the number two spot. (Source: "The Estee Lauder Companies Inc. 2008 Annual Report," Estee Lauder Companies Inc,  June 30, 2008.)
Dividend Story
Estee Lauder did an excellent job during the 2008 financial crisis. EL stockholders have been receiving a dividend ever since the company went public. As sales grew, the dividend did as well, with the current payment being $0.30 per share. The payment to shareholders has seen a 1,408% increase since the very first dividend was paid out.
In June of this year, the company's board of directors authorized a share repurchase of $890.0 million. This is due to the increase of cash flow and financial engineering.(Source: "2016 Annual report," Estee Lauder Companies Inc, June 30, 2016.)
Analyst Outlook
Any recession-proof business requires extra attention from analysts. The average recommendation for EL stock is to overweigh the stock with an average price target of $102.29. If analysts are correct in one year's time, the return would be 16% based on the current price of $88.08. (Source: "Estee Lauder Cos. Inc.," MarketWatch., last accessed October 13, 2016)
Final Word on EL Stock
Owning companies for 10, 20, or even 50 years could be very difficult because the economy and the companies within it have their ups and downs. The unique thing about EL stock is that during good times, sales are great however during down times in the economy they tend to be even better.
EL stock has a beta of 0.84 just gives you more of reason to sleep at night. Just ensuring there won't be huge moves one way or the other, as markets go up and down; you would be just sitting back and collecting your dividends.