Earn Reliable Growing Dividend from United Parcel Service, Inc.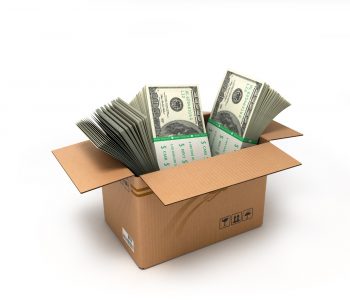 UPS Stock Is Both a Growth and Income Investment Opportunity 
Whether you are a growth or income investor, United Parcel Service, Inc. (NYSE:UPS) stock may be of interest to you.
A recent acquisition should lead to growth, especially with more Internet and e-commerce businesses popping up daily. As for income, the company has paid out a quarterly dividend since going public.
Here's everything you need to know about UPS stock.
Business Summary
UPS is the largest express delivery package company in the world; you have probably had them deliver something to you at least once in your life. The company is split into three divisions based on the types of deliveries it does: U.S.  Domestic Package, International Package, and Supply Chain and Freight. UPS also offers various logistics solutions and assistance with financing needs.
Growth Catalysts
UPS works alongside small, medium, and large businesses, indirectly helping to foster businesses growth, while its logistics helps with the flow of raw materials. UPS will also be there to help once the product is finished and needs to be delivered to the end user. This strategy creates the incentive for the business to keep returning to UPS.
There are also a lot more companies now selling products over the Internet, in part because the barriers to entry to start an online business and associated costs are low. This is where UPS comes in, with its services helping to drive up sales and total volume for both businesses.
Another growth catalyst for UPS is buying other companies, which over time should reflect in its stock price and market cap. In 2015, UPS acquired Coyote Logistics, LLC, which at the time was the leading asset light truckload broker. This move alone expanded UPS' presence much more around the world and added coverage to more than 41,000 new postal codes around the world. (Source: "UPS To Acquire Coyote Logistics," United Parcel Service, Inc. July 31, 2015.)
Growing Payout
UPS stock pays out a dividend of $0.83 per share and the current yield is 3.12%, based on a trading price of $106.57. The dividend has seen a hike in 17 of the last 18 years, over which time it has increased 388%. This is all great for past investors, but what does the future hold?
UPS currently pays out approximately half of earnings and keeps the rest for business growth. This signals to the markets that the company is focused on both growth and income and shows the financial discipline of management.
With the increase in global presence from the Coyote acquisition comes more revenue, which means more income for investors. Since UPS is the largest partnership of Internet-based delivery business, it's more likely that more doors will open for further partnerships.
Final Thoughts On UPS Stock
UPS stock is a great alternative to choosing one specific company when it comes to participating in the growing e-commerce business. It also lowers potential risk.
With so many growth opportunities via new partnerships, UPS' total net worth should be on the rise. But ever now, investors have a steady income via the dividend to enjoy.