Southern Co (NYSE:SO): A High Dividend Yielding Solid Company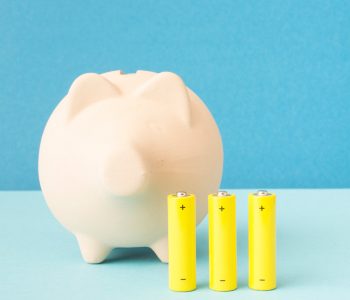 SO Stock: A High-Dividend-Yielding Stock Offering 4.57%
The hardest investments to find are high-dividend-yield growth stocks in which the dividend is also safe. One reason for an unsafe dividend is the sector the business is in being prone to changes that require new investment capital. This tends to move money away from investors back towards the business itself.
When conducting my research, I took at the above into consideration and found Southern Co (NYSE:SO). The company has been public since 1949, with a business model that has not changed very much since then. The company itself, however, has grown a lot over this period.
Southern Co is one of the largest energy providers in the U.S., offering services to both residential commercial properties. Its segments include electrical services, gas marketing services, gas midstream operations, gas distribution operations, and wholesale gas services.
So why would SO stock's dividend be considered safe?
Southern Co is a recession-proof business; no matter how the economy is performing, revenue will not be affected. In fact, the trend is that revenue stays flat or grows in tough times. That's because electricity will always be needed, regardless of the state of the economy.
There are two ways that the top-line revenue and earnings would see a boost over time: inflation and volume growth. As the U.S. population grows, so would the demand for Southern Co's services. After all, as established, this is one service that can not be cut from one's budget.
Inflation is normally seen as a negative because it means purchasing power of money decreases. But with Southern Co, operational costs are passed to customers and clients, so its margins remain the same. In addition, the income that is generated is predictable and steady.
Southern Co Dividend
Southern Co's dividend is paid quarterly basis and traditionally increased every April.
Patience will lead to a greater portion of the dividend, provided the dividend growth trend continues. This would also mean an increase in the yield, based on the purchase price.
The company is aware that income investors rely heavily on their dividend payouts for their personal needs. That's why when an acquisition is being considered, the focus is on cash flow to ensure the dividend doesn't take a hit.
Finals Thoughts on Southern Co
Southern Co is a great example of a stock that should be considered for any investment portfolio. The business model hasn't changed over the years because it works, and looks like it will continue to do so.
If investing in Southern Co, the question of whether the dividend is safe or not is not a big deal, thanks to the business' steady and predictable income. More time in the stock rewards investors with a greater dividend per share.
SO stock currently has a dividend yield of 4.57%.
Also Read:
The 7 Best Utility Stocks for Retirement Income
Best Utilities Stocks with High Dividends for 2017