Earn a Growing High Dividend Yield of 6.71% from GLPI Stock (NASDAQ:GLPI)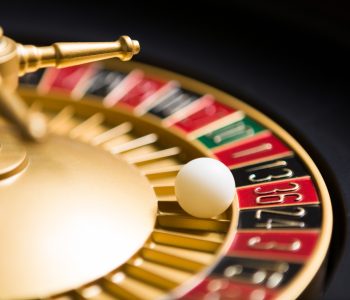 iStock.com/Kraevski
Income Investors Should Consider the 6.71% Dividend from GLPI Stock 
A lucrative investment opportunity is to own companies in the casino and gaming business. There is a ton of cash flow coming into the business, and the business models are quite unique. Also, there is the famous saying that the house always wins—so why not think of an investment that pays a high dividend yield to its investors?
One company that operates in the casino and gaming industry is Gaming and Leisure Properties Inc (NASDAQ:GLPI) stock. GLPI is a company that is focused on the real estate side of the business, with some exposure to the casino and gaming industry. The company is engaged in the business of acquiring, financing, and owning real estate properties, which are then leased to gaming operators. There are two hotels that are owned and operated by GLPI, which account for the casino and gaming revenue.
GLPI owns properties that are located in 14 different states spread across the United States. This would include tourist-heavy areas such as Las Vegas, Hollywood, and New Orleans.
With this said, how does the business model work so investors can benefit from an investment in GLPI stock?
GLPI Business Model
GLPI purchases properties that have hotels, guests activities, and of course, casino and gaming in part of the building. The properties are owned by GLPI and then leased to casino and gaming operators. The risks of the operations are then in the hands of the company that has agreed to the lease. There are long-term contracts that are in place, which gives GLPI stability and predictability in its revenue that would be received. Also once a contract is up for renewal, the most likely event is that there is a higher amount of rent that is paid for the space used to GLPI stock. This would give the revenue line a boost.
Even though GLPI has a great footprint in the casino and gaming real estate segment of the market, the management team is always looking for new opportunities to bring value to shareholders. This happens by growing assets within the company by increasing the number of properties that are owned. In July of this year, GLPI closed on acquiring two hotels under the "Bally's" casino brand, which will be operated by Penn National Gaming, Inc (NASDAQ:PENN). (Source: "Gaming and Leisure Properties, Inc. Announces Second Quarter 2017 Results," Gaming and Leisure Properties, Inc., July 27, 2017.)
An ownership stake in GLPI would help your bottom line greatly as an investor. Presently, there is a dividend yield of 6.71%, which is being paid to investors. This would amount in receiving $6,710 annually from a $100,000 initial investment. There are also shareholder-friendly moves that the management team is making, which is another reason to consider GLPI stock.
Shareholder-Friendly Actions
The management team is focused on growing the business and shareholders as well. The evidence of this is seen in the growing dividend; on average, there is a dividend hike that occurs twice a year. This return on capital on the initial invested capital creates higher rate of return over time.
Also, shareholders have been rewarded in the past with a special dividend; which is an unexpected payment to shareholders from the surplus cash from operations. It didn't happen once in the company's history it happened twice. Imagine this you receive your four dividend payments throughout the year and then all of a sudden there is an extra one given to you as a shareholder.
Also Read:
7 Dividend Stocks to Invest into in 2017
The 5 Best High Yield Investments
I believe that there is the possibility of more dividend hikes occurring because of the predictability of the revenue stream and the growth that would be put into a contract once a lease is over. With the surplus cash, I believe that the management team will look for acquisitions first, and if nothing looks interesting, then they'll look to pay out a special dividend.
Final Thoughts About GLPI Stock
GLPI is a unique investment opportunity that gives exposure to both real estate sector and the casino & gaming industry. It is not everyday that a very shareholder-friendly company is found in the market place, which continuously rewards shareholders for their time. Over time, there should be upside in the stock price with more investors wanting to hold onto the shares with so much capital being returned back to shareholders.