Earn 6.4% From STX Dividend-Paying Stock (NASDAQ:STX)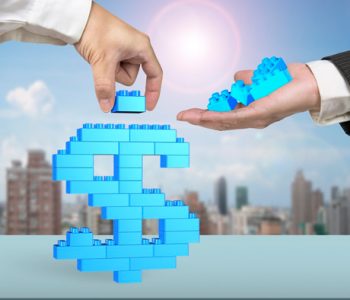 STX Stock Is One Dividend-Paying Stock That Should Not Be Ignored
One of the most difficult sectors to find dividend-paying stocks in is the technology sector. That's because technology stocks have quite large gross margins. Also, rather than paying shareholders a dividend, the money is typically reinvested in the business for further growth.
Another reason for no dividends being paid is because the technology sector is changing very rapidly, with new business plans being created and companies with unique technologies being acquired regularly.
Through the research I have conducted, I have found a technology company that would provide a dividend-paying stock while staying relevant in today's world: Seagate Technology PLC (NASDAQ:STX).
Seagate is the global leader in data storage solutions for customers from around the world. In recent years, Seagate has moved more towards the cloud storage segment, which is seen as the future of data storage. This has put Seagate in competition with the likes of Amazon.com, Inc. (NASDAQ:AMZN), salesforce.com, inc. (NYSE:CRM) and Alphabet Inc (NASDAQ:GOOG).
However these companies do not pay a dividend to their shareholders, while STX stock does–and a high dividend, at that. The current dividend yield is 6.41%, with the shares trading at $39.40. A dividend of $0.63 is paid out on a quarterly basis and has grown over the past four years, nearly doubling.
Also Read:
10 Highest-Paying Dividend Stocks for 2017
Top 10 Dividend ETFs to Invest in For 2017
The dividend is not the only method that has been used to reward shareholders. Back in April of 2015, the board of directors approved a $2.5-billion share repurchase program. Even though there is no direct money given back, it affects the percentage of how much each share is worth in the hands of shareholders. As Seagate purchases shares, there are fewer available for purchase, which makes each share worth more on a percentage basis. (Source: "Seagate Technology Announces New $2.5 Billion Share Repurchase Authorization," Seagate Technology PLC, April 22, 2015.)
One of the largest costs for any business is paying its employees. Over the past two years, Seagate has reduced its staff by approximately 15%. The great thing about a reduced workforce is that it affects the bottom line not just on a quarterly basis, but over the long term.
Seagate's earnings were released in October of this year; earnings per share saw growth of 85% over the same time period as the year prior. Top-line revenue came in higher and expenses came in lower. (Source: "Fiscal Q1 2017 Supplemental Financial Information," Seagate Technology PLC, October 19, 2016.)
Final Thoughts on STX Stock
STX stock is in a rare class because it is a high-dividend-paying stock with operations in the technology sector and assets that are still relevant.
STX stock is up 11% year-to-date; however, the shares are down 42% from their 2014 highs. This means it could be an opportunity to own STX stock and get paid to wait until the market realizes its value.