Allergan plc: Donald Trump Victory Is Huge for AGN Stock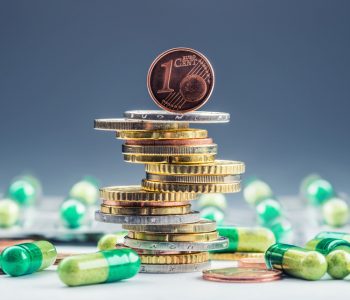 With Hillary Clinton staying away from the White House, there are no more concerns from investors in the pharmaceutical sector that their profits will be hurt by tough drug pricing regulations going forward.
The overhanging worry on the pharmaceutical sector all started with a tweet from Hilary Clinton that read, "Price gouging like this in the specialty drug market is outrageous." Since the tweet, many investors have stayed away from the pharma sector over uncertainty regarding companies' top- and bottom-line revenue. (Source: Twitter post, Hillary Clinton Twitter account, September 21, 2015, 11:56 a.m.)
With Donald Trump taking the election and soon to be president, those concerns are no longer an issue. During the campaign, Trump said he will scrap the Affordable Care Act, also known as "Obamacare." Such a move by Trump will be great for pharmaceutical stocks, so the question now is: "how should a person invest in this sector?"
Allergan plc (NYSE:AGN) is one company benefiting from the election's outcome. Allergen engages in development and manufacturing of pharmaceutical products, which include "Botex," "Zenpep," and "Juvederm," to name a few.
Shares of AGN stock are currently trading at $213.77, which is a 9.23%, or $18.08, increase. I wouldn't be surprised to see the shares trading higher over the four years of Trump's first term. (Source: "Allergan PLC," MarketWatch, last accessed November 9, 2016.)
A big reason for the huge upward move in the stock is that two-thirds of earnings come from the United States. In the latest quarter, revenue was up 7.4%, with guidance seeing further growth of between seven percent and nine percent over the next year. With Trump as president, the company may increase forward guidance even higher, should he successfully end Obamacare. (Source: "Allergan Reports Third Quarter 2016 Continuing Operations Performance with GAAP NET Revenues of $3.6 billion; Announces Accelerated Share Repurchase, Initiation of Cash Dividend," Allergan plc, November 2, 2016.)
For dividend investors, the timing could not be any better. In the recent quarter, a cash dividend was announced, which will mark the first payment for the company. Based on the current price, the dividend yield is 1.33%; the dividend payment will be $0.70 on a quarterly basis. Shareholders also stand to be rewarded by Allergan's intended $10.0-billion share repurchase plan.
Final Word on AGN Stock
AGN stock is one to consider owning, with many things going for it. There are no more issues regarding the pricing of Allergan's products, and the company is returning money to its shareholders.