Dividend Investors Shouldn't Ignore Senior Housing Properties Trust's 8%+ Yield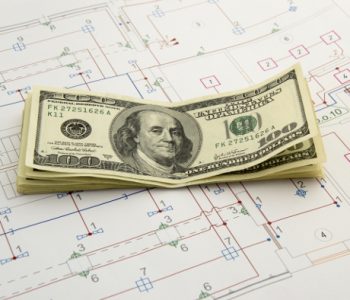 Dividend Investors Shouldn't Ignore This Company
One sector that has a history of being attracted to dividend investors is the real estate sector. One of the major reasons is that the sector is known for generating continued and steady cash flow.
When it comes to investing into the real estate sector, there are many different opportunities. The most common way of investing into this sector is by being a landlord and generating rental income.
One company doing exactly that is Senior Housing Properties Trust (NASDAQ:SNH). SNH stock would fit right into the category of being known as a high-dividend yield stock.
The company's specialty is senior living properties, which accounts for approximately half of Senior Housing Properties Trust's operations. The rest of the cash flow is generated by medical office buildings, wellness centers, and skilled nursing facilities. The properties in Senior Housing Properties Trust's portfolio are located across 42 states and have a diverse tenant base of approximately 660 people.
While the senior living properties already account for approximately half of the cash flow, this number could grow over time. Why? Because of the gradual population shift in the United States.
According to the U.S. Census Bureau, seniors accounted for 15% of the country's total population in 2014, with this number expected to grow to 24% by 2060. This would mean that the demand for senior living communities should increase to accommodate the greater number of elderly Americans. (Source: "Projections of the Size and Composition of the U.S. Population: 2014 to 2060," United States Census Bureau, last accessed December 1, 2016.)
Also Read:
10 Best Real Estate Stocks to Own in 2017
The Top 10 High-Dividend Stocks with Growing Payouts
There is evidence that Senior Housing Properties Trust is aware of this shift and has started to take action. In the third quarter, the company added two properties that would be classified as senior living properties. Similar purchases in the future would imply that the portfolio is moving toward more senior living properties. (Source: "Senior Housing Properties Trust Announces Third Quarter 2016 Results," Senior Housing Properties Trust, November 4, 2016.)
The current yield on SNH stock is 8.89%, based on the current trading price of $17.54. Dividend investors currently receive a dividend of $0.39, paid on a quarterly basis. A dividend yield this high often deserves a first or second look from dividend investors.
One of the reasons that the real estate sector is known for high-dividend yields is that the contracts with the tenants are long-term, and cash flows don't get affected on a short-term basis. Senior Housing Properties Trust has also been taking advantage of the low-interest-rate environment.
Earlier this year, the company agreed to pay off a few different loans that were being charged rates of between 5.86% to 6.54%, ending up with one loan with an interest rate of 3.53%. Such actions cut the interest cost by more than 200 basis points. Simply refinancing a loan at a lower interest rate can help generate more cash flow, which will become apparent in the balance sheet over time.
Final Thoughts on SNH stock
No matter if you are searching for dividend growth or a high-dividend yield stock, there is one important factor for all income investors to consider: the volatility. Volatility is measured by beta, which is 0.43 for SNH stock, compared to a beta of one for the overall market. This simply means that if the market dropped by one percent, SNH stock would fall by 0.43% on average.
Dividend investors should consider owning this stock, with the shift in the U.S. population being the growth driver. Senior Housing Properties Trust is continuing to add properties to its portfolio and take advantage of the low-interest-rate environment, continuing to reward shareholders.