Dividend Investors: Earn 5% From This Unique Real Estate Stock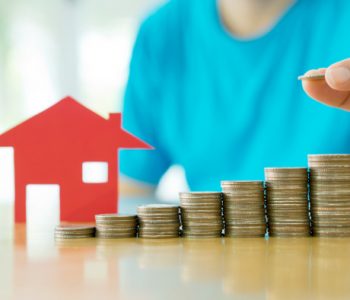 CMCT Stock: A Benefit to Dividend Investors
Dividend investors are always on the lookout for new opportunities for investments. A reliable sector for meeting this need for income is the real estate sector.
One of the most difficult segments to invest in when it comes to the real estate sector is office properties. The number-one barrier to entry for investing in office buildings is that millions of dollars in capital is required.
To make it even more difficult, the highest-quality properties attract a higher rental rate per square foot. Further, such properties can usually only be found in the downtown core of major cities. There also needs to be years of experience with assisting customers, because each building has its own special relationship between landlord and tenant.
One company that may give dividend investors exposure to this sector without doing the heavy lifting and having a large bank account is CIM Commercial Trust Corp (NASDAQ:CMCT). CMCT stock operates only in the U.S. and has over 20 years of experience in this segment of the market.
Let me explain why CMCT stock should be considered by dividend investors. 
High Barrier to Entry
CIM's properties are located in major U.S. cities like New York, Los Angles, Washington, and Dallas. By prioritizing these cities, management can focus on what they do best: adding high-quality properties to the portfolio while managing the existing ones.
CIM Commercial Trust Corp has over 25 properties in its portfolio, with approximately $20.0 billion in assets under its management. Eighty percent of the assets in the portfolio are properties that would be considered "class A" office buildings, which means they would be considered properties of the highest quality. (Source: "CIM Commercial Trust Corporation Second Quarter 2016 Investor Presentation," CIM Commercial Trust Corp, last accessed November 21, 2016.)
Class A buildings are the ones most desired by investors. That's because tenants want a space that their employees want to come to work at every day, and that creates a strong first impression and best represents their business with visiting clients.
The rest of the portfolio is invested in hotels and multifamily residences. These properties are considered to be part of the luxury end of accommodations.
Fundamentals
The lifeline of any business is the balance sheet, and CMCT has a strong financial position.
When it comes to the top-line revenue growth over the past five years, it has been outstanding. Sales revenue has grown over 1,556% in this period and there is currently $131.9 million in cash and short-term investments. The most impressive number is that of the cash position, which represents approximately 10% of the market value of the entire company. These numbers reflect in the balance sheet, especially the cash position. (Source: "CIM Commerical Trust Corp.," MarketWatch, last accessed November 21, 2016.)
The company has made acquisitions which have contributed to this data. And, based on the other side of the balance sheet, the debt is not out of control. The best measure to see if the debt position of a company is too much is taking a look at the debt/equity ratio. For CIM Commercial Trust Corp, the current debt/equity ratio is 50%. Anything over 50% is considered too much debt. Therefore, the debt position is neutral for CMCT stock. (Source: Ibid.)
Final Thoughts on CMCT Stock
Income investors do share part of CIM's cash flows, receiving a dividend of $0.2188 on a quarterly basis. The current yield is 5.7%, based on the current trading price of $15.35.
For dividend investors, CIM Commercial Trust Corp can potentially be a great stock to own. It is a unique real estate investment that is difficult for everyday investors to get exposure to. This would be a great time to consider owning CMCT stock.