Earn 5% from Physicians Realty Trust (NYSE:DOC)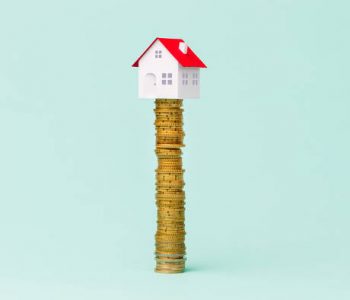 DOC Stock Should Be Taken Seriously by Dividend Investors
When it comes to the history of wealth, there is always one sector that needs to be mentioned, and that is real estate. The cash flow that real estate investing brings in from business operations can be great, especially for dividend investors.
A unique way of investing in the real estate sector is Physicians Realty Trust (NYSE:DOC) stock. The focus for the company is in the healthcare segment of real estate investing. Its business operations involve the acquisition, development, owning, and managing of medical office buildings, medical warehouses, and hospitals. The portfolio contains over 235 properties across the U.S.
In the last three months, shares have fallen 17% because there was a lot of uncertainly about the healthcare sector in regards to the next president of the United States. There was a lot of talk from Hillary Clinton and her camp about enforcing stricter drug pricing regulation. (Source: "Twitter post," Hillary Clinton, September 21, 2015, 7:56 a.m.)
This would have impacted tenants in Physicians Realty Trust's property that are using medical warehouses to produce and manufacture drugs, as well as the company's future occupancy rate. With Donald Trump's election, those concerns are no longer an issue, since Trump is firm believer in a free market.
Let me explain why DOC stock should be considered by dividend investors.
High Barriers to Entry
Purchasing a rental property in your local neighborhood is pretty easy to do because the capital required is not a great amount. However, when it comes to investing in the healthcare real estate sector, it is much more difficult, that is, unless you have millions of dollars in your bank account. For Physicians Realty Trust, the evidence is in the company's recent business activity.
Also Read:
REIT ETF List: Earn Regular Income from These Real Estate ETFs
10 Best Real Estate Stocks to Own in 2017
Just last month, $177.0 million in new properties were added to the portfolio. The acquisitions are in line with the business properties already in the portfolio, namely the medical office facilities. The company is currently on an acquisition spree; for 2016, the target for acquisition is set at $1.2 to $1.3 billion.
Just to get a sense of how aggressive management is at growing the business the 2016 target for acquisitions is approximately half of the market cap for the company, which is $2.49 billion. With the company growing, shareholders have been rewarded along the way.
DOC Stock had its initial public offering (IPO) in July of 2013; the shares were priced at $11.50. The current trading price of DOC stock is $17.85, which represents a 55% return based on capital appreciation.(Source: "Physicians Realty Trust Reports Third Quarter 2016 Financial Results," Physicians Realty Trust, November 2, 2018)
For dividend investors, a current dividend of $0.225 is paid on a quarterly basis. The first dividend that was paid by the company took place in November 1, 2013, which $0.18. The dividend has grown by 25% over this period. The current yield for investors is 5.04%. With a lot of positive going for DOC stock, analysts have taken notice.
Analysts' Outlook
Analysts believe that DOC stock shares can continue higher. The average target price is $22.46, which would represent a 25% upside. Analysts seem to largely be on the same page, with 84% rating DOC stock as a "buy."(Source: "Physicians Realty Trust," MarketWatch, last accessed November 18, 2018.)
When taking a deeper look into the valuation, it becomes clear why analysts are bullish on Physicians Realty Trust. The forward price-to-earnings (P/E) ratio for DOC stock is 14.3 times, which is cheaper than the S&P 500's P/E ratio of 21.7 times.
Final Thoughts on DOC Stock
DOC stock has a market cap of $2.49 billion. However, with management focusing on growing the portfolio through acquisitions, the market cap could go much higher. Dividend investors could see further dividend hikes as well, with more cash flow flowing to the bottom line.